Zero-Waste: spreading the word in Budapest
2 September 2018
sub-title 1

While interrailing around Europe in Spring and visiting Impact Hubs along the way, I had the pleasure to meet Dora, zero-waster and fellow minimist and traveller. We hit it off right away and I learnt more about the minimalism movement in Hungary and how Dora is approaching environmental issues through this lifestyle prism.
Tell us a little about yourself
I'm from Budapest currently working at the Impact Hub here with my NGO Messzelato which translates as "far-sighted." We are an environmental NGO and we're looking for a different direction for our collective future. The NGO is 19 years old and it has transformed massively. I started volunteering here 5 years ago, and now I'm working full time. We believe that joyful and harmonious life with nature exist even for city-dwellers. Our goal is to develop a practical ecological training, which helps the city-dwellers to believe in the power of city-community and achieve a happy, conscious and healthy life in a modern metropolis.
At University, I established an NGO because we had none, and I really wanted to give the students an opportunity to get together, travel and get to know Europe and the rest of the world. So we joined an international NGO for students, AEGEE: and became a local chapter. From this experience I became very interested in international life and started projects on social and environmental issues. It was so nice to work with people from all over Europe. It was really important to me, so during university I would try really hard to get all my work done on time so I could travel and work on the projects.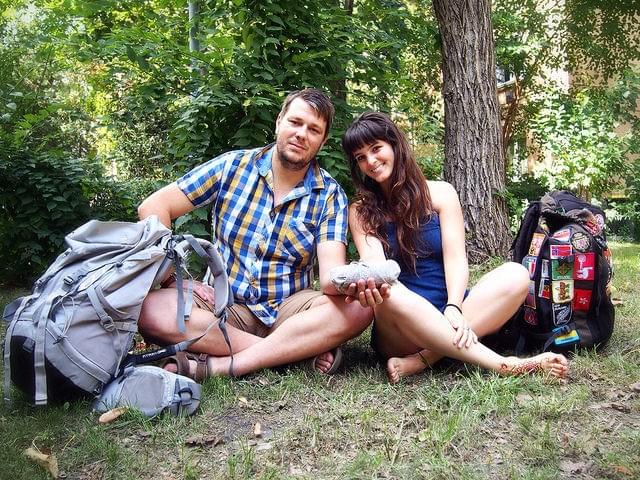 What worries you?
The most important thing is the environment, I look for ways to help where I can and also stopping unhelpful behaviours. Overconsumption and the waste we are producing are definitely the main issues for me and to draw people's attention that our lifestyle not only harmful for nature, but for us (being part of nature and not separated) as well. That's why we feel exhausted, that's why we become aggressive,unhealthy, that's why we have lost connections with others, with communities. Many people are waiting for regulations and prohibitions coming from governments, but producing waste and overconsumption starts at a very deep in our mind. Ecological intelligence and becoming conscious won't come solely with regulations and without replacing the values that are currently moving the world.

What is your positive contribution to the planet?

After examining my life to discover ways where I can do something for the environment day by day even on my own I found out that as a consumer I make a decision every day to produce or not to produce more waste. So decided to challenge myself and go zero waste. On my travels with my husband I saw enormous amounts of waste, it's not so obvious to us in the Western world because we have the facilities to deal with it. But once you visit Asia and see the amount they're producing. I thought their infrastructure was the main issue until I realised how much waste is shipped to Asia from the West!

I no longer believe in sustainability in modern society because overconsumption is not sustainable. I learnt much from travelling and the worst part is we are teaching this same model of consumption to other countries, rather than learning something sustainable from them. I try to learn from those countries and not overlook them as "underdeveloped." I don't like the way we label places as developed or underdeveloped, I think there's something to learn from everyone.

So I thought hard about how to become part of the solution and after trying a zero waste lifestyle, I found it's actually quite easy. For the last three years my husband and I have been eating only seasonal vegetables and fruits. I have been vegetarian for 17 years and only get my dairy products from local farms run by local people, and I also make my own cosmetics. We've found that once we chose this lifestyle and started holding lectures or workshops about our lives we began to influence our friends and inspire other people to do something too, which is great. We took a challenge last year to go on a 10 days zero waste vacation. Well we still produced 45 grams, but that's quite good. We were documenting the whole travel on our blog Talpalatnyi történetek.
Now we have an average of 40.000 weekly reach, more people joined us and we inspire people to take little actions in their life. This summer we did a mini #PlasticFreeJuly campaign, sharing tips and tricks about how we transformed our life and how we can reduce the amount of single-use plastic items. But we also have actions like, renting a stand with other bloggers and travelers at the local market and showing the customers what and how they can buy almost everything at the market without using plastic bags or any single-use plastic packaging.
I think the most important thing is to be nice with people and become a positive, joyful example. If people see that it is possible to enjoy life even when you are conscious consumer, instead of only bombing them about facts and blaming them for climate change etc. they are more likely to connect you.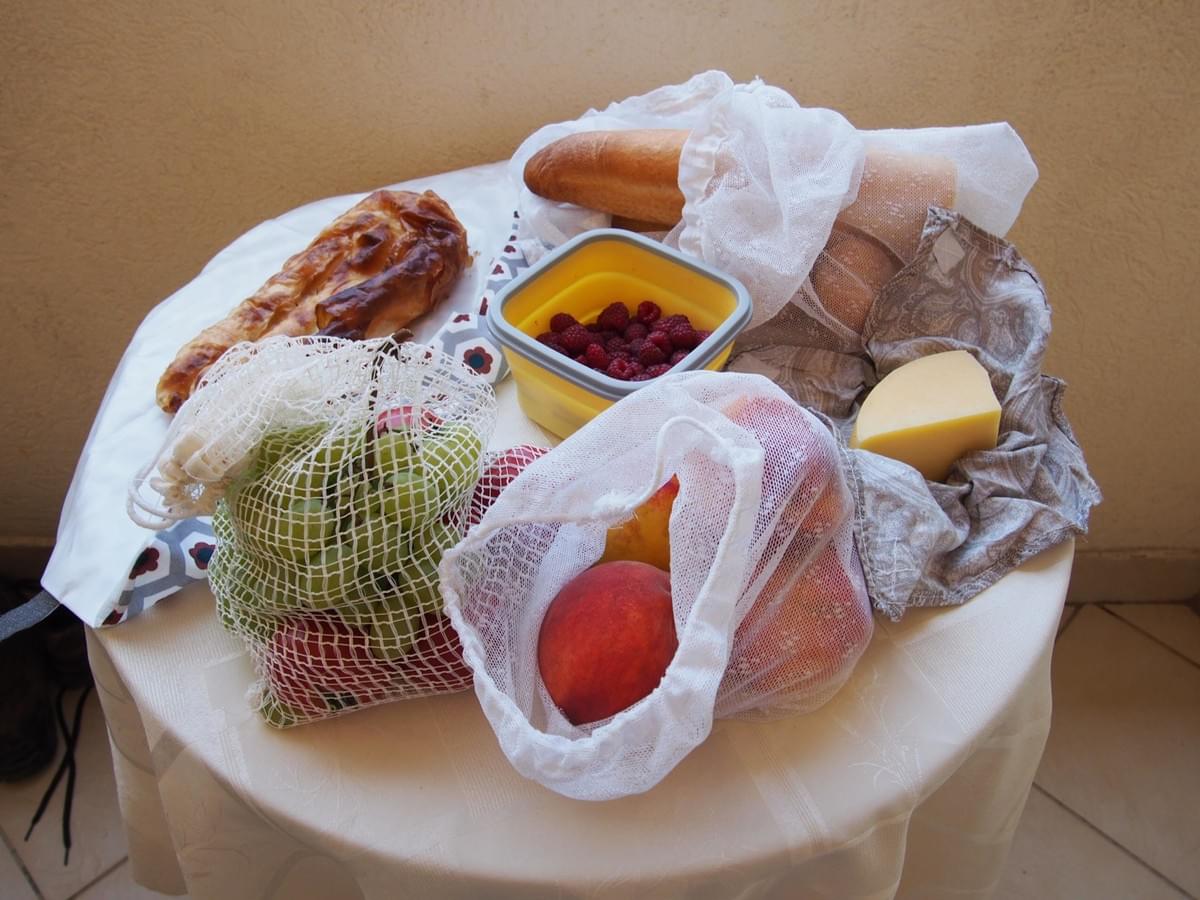 Have you had to make sacrifices?

I think time has always been a problem. When you are driven by something, it's so easy just to let everything else go. Thanks to minimalism and living this way, many things have changed in my life, and now I'm trying to keep what really matters. There were some friendships that I really wanted to maintain but they just weren't working, and I realised I was wasting so much energy on them. I'm not very good at listening to my body and I can work until I'm sick. However, now I'm a bit more patient with myself. There are certain products I don't use or buy because they're bad for the environment, such as Nutella, frozen food and shampoo in plastic and I found that to be a huge sacrifice. And most of the sacrifice comes from that I desire something that I actually don't really need and making it for myself takes more time. For example I really liked hazelnut cream, but I realized that it contains palm oil, so I have to make it at home if I want to eat it. It sounds easier to just grab something from the shop at the corner and reassure ourselves that well, it only comes in packaging, what can I do? Well, there is one thing I can do:-) not buying it. Learning that not fulfilling our desires aroused only by advertisement is actually not a sacrifice but liberation…well, that's hard sometimes.

We always stay with local people when travelling, and make small sacrifices where we can such as taking a cold shower, or walking instead of driving. Sometimes we're asked why we don't eat all the vegetables that are available to us, why we only eat seasonal. March is a tough month because we only get to eat cabbage and potatoes! But I see it as a challenge and now I'm able to make at least 15 different kinds of meals out of the same potatoes! I think the challenges of this lifestyle has made me more creative.

How do you stay motivated?

I'm always trying to do the next thing, or get inspiration from others. I try to stay surrounded by people who are like minded. I think that helps a lot. Also, I'm motivated by the people who speak at our festival, SimpliCity, the first minimalist, voluntary simplicity lifestyle festival (which was the first urban zero waste festival in Hungary) or I go to other festivals where I can meet inspiring people and the people that come to our movie screenings about minimalism. We had 130 people attend one of the screenings and half of them stayed for discussion afterwards! It was really inspiring. Longer travels abroad time to time helps me also to recharge myself, get out of the bubble that I and the society creates for myself and reassures me that there are other ways to live, do things and it gives me energy again and again.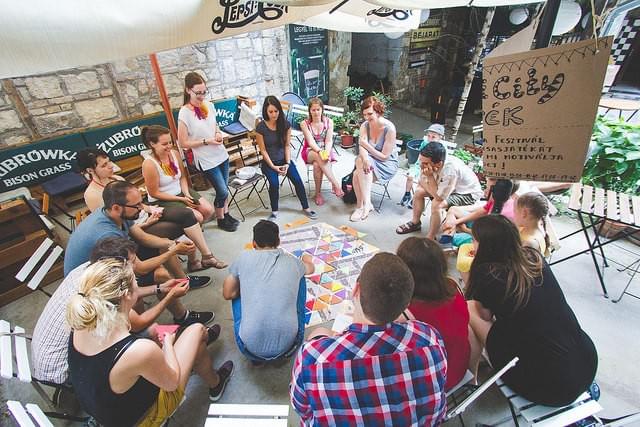 What is your message to the world?
With better decisions, you can make a better world:-)
Everyone can decide to save the world, to examine and then change their own consumption patterns. That whatever is in your opportunity and ability you are doing it, let it be whatever small thing. For me developing my ecological intelligence depends only on me and if I know something I can't act the other way, it is like an imperative in myself. And everyone can develop their own imperative which can't be influenced by advertisement. There are three question we close our presentations with my husband which helps you to make changes:
What annoys you the most? (social injustice, animal cruelty, child labor, unnecessary use of plastic…etc.)
Which is the first, little step that you can take, the step that you can live not as down-back but as success?
What is the one, single rule that you can keep yourself to from tomorrow? For me and my husband it was nothing packed and nothing single use:-)
And a very practical message: don't forget to bring your bottle with you, filled with tap water, and your own produce bag!
---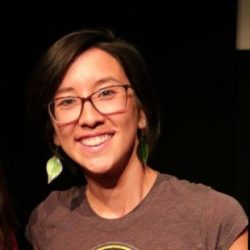 Sophia Cheng
With a decade of communications experience across the for profit and nonprofit sectors, agency and in-house, Sophia has made a habit of making 'the hard stuff' more accessible. Since 2018, she has reorientated her life around the climate crisis. She has forged her decade of communications experience into offering workshops, mentoring, blogging, and more, on the biggest issues of our time.
View all posts