Three strikes and I'm out
20 June 2019
Making the personal, political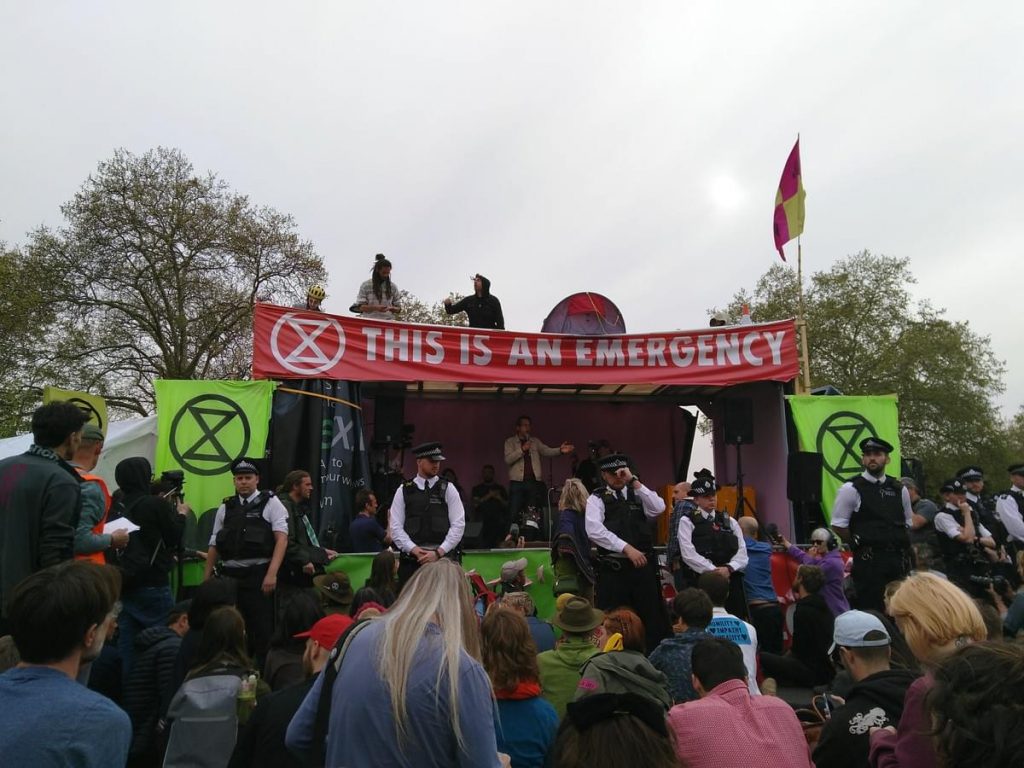 Since my return to the UK, and more so since British Summer Time finally started, I have been doing lots of "stuff", especially around the climate and ecological crisis. I've been getting involved with Extinction Rebellion; training and giving presentations and inductions, doing the social media for my local XR group. Proactively breaking my echo chambers and attending Human Libraries and Death Cafes. I've also been blogging and have been recognised as an "ethical influencer", using my voice to shed light on different environmental and social issues.
But there are also things I am not doing. Or more accurately, things I am boycotting in light of the climate and ecological crisis. And while I've not been doing these things for a while, I am reminded of my favourite podcaster's pet peeve – it's not a boycott until you a) tell people about it and b) let the company know that you're boycotting!
I am making the personal political, to quote a wise friend of mine.
The three things I am not doing affect my lifestyle and my near-term future. While I know that these actions alone will not be enough and that we need collective action to bring about a systems change – I am curious to explore and prepare for a net-carbon zero future for myself. What can I go without? What new skills will I need to learn?
So here's where I tell folks about it: I am on strike!
Crucially, while these are inherently personal choices, I am connected to others doing the same thing. I feel supported, accountable and crucially we have a louder voice together. And for two of the boycotts I see it as a creative opportunity rather than a hindrance.
I am not buying any new clothes for 52 weeks
This is an Extinction Rebellion boycott following the two weeks of protest in London in April. From 1st May 2020, I have pledged along with 20+ other members of my local XR group to not buy any new clothing.
Why? Here's what XR stated:
"The fashion system is broken. Globally we produce up to 100 billion pieces of clothing a year, taking a terrible toll on the planet and people who make them. What's worse, new reports predict the apparel and footwear industry will grow by 81 per cent by 2030, putting an unprecedented strain on already devastated planetary resources.
As part of Extinction Rebellion's #XR52 weeks of direct action, we urge people to #BOYCOTTFASHION for a whole year, in order to disrupt business-as-usual and send a message to government, industry and public alike that enough is enough.
"There is an abundance of clothing and textiles already in circulation which we can creatively repair, re-use, alter, upcycle, recycle and much more, minimising our use of new resources. We encourage rebels to share through swapping or renting, or buying and selling second-hand."
Full transparency: I am no longer a big shopper. But I used to be and would love nothing more than a trip to the local mall or shops. I have purchased plenty of fast fashion in my time, including Primark, H&M and Zara. Over recent years, I have shifted my fashion consumerism to buying clothes 'with a story' from ethical brands or second-hand. I do still get that buzz when I've purchased something, and still like to 'treat myself' every now and then. So this is going to be a challenge for me.
Some of the brands that will be impacted by my boycott are Marks and Spencers, Bam, Clarks, Ecoalf, Haviana and others.
But it's also bringing about some interesting opportunities
When I needed a black leather-style jacket for a bridesmaid outfit I was able to ask my fellow XR boycotters – someone who I had only met briefly, offered theirs up. It was a lovely gesture, I looked the part on my friend's big day and I avoided a rash purchase AND/OR a big hunt through charity shops.
When my mum was thinking of buying me clothing for my birthday I told her about my boycott and we opted for a trip to British Museum to see Edvard Munch's exhibition and lunch. It was a lovely day out.
The boycott has meant I dragged out all my existing clothes, rid myself of items left unworn for a while and I'm getting round to wearing the quite frankly vast collection I already own. That sweater I thought was a bit too loud – I am now loving again after a 5 year hiatus. Yes, it's multi-coloured, and yes I love it.
I've been actively repairing certain items and look for sewing skills workshops over winter. However, while I will try and stick to this boycott, if I fall short I will endeavour to react differently; instead of feeling guilty, I will double-down with my activism.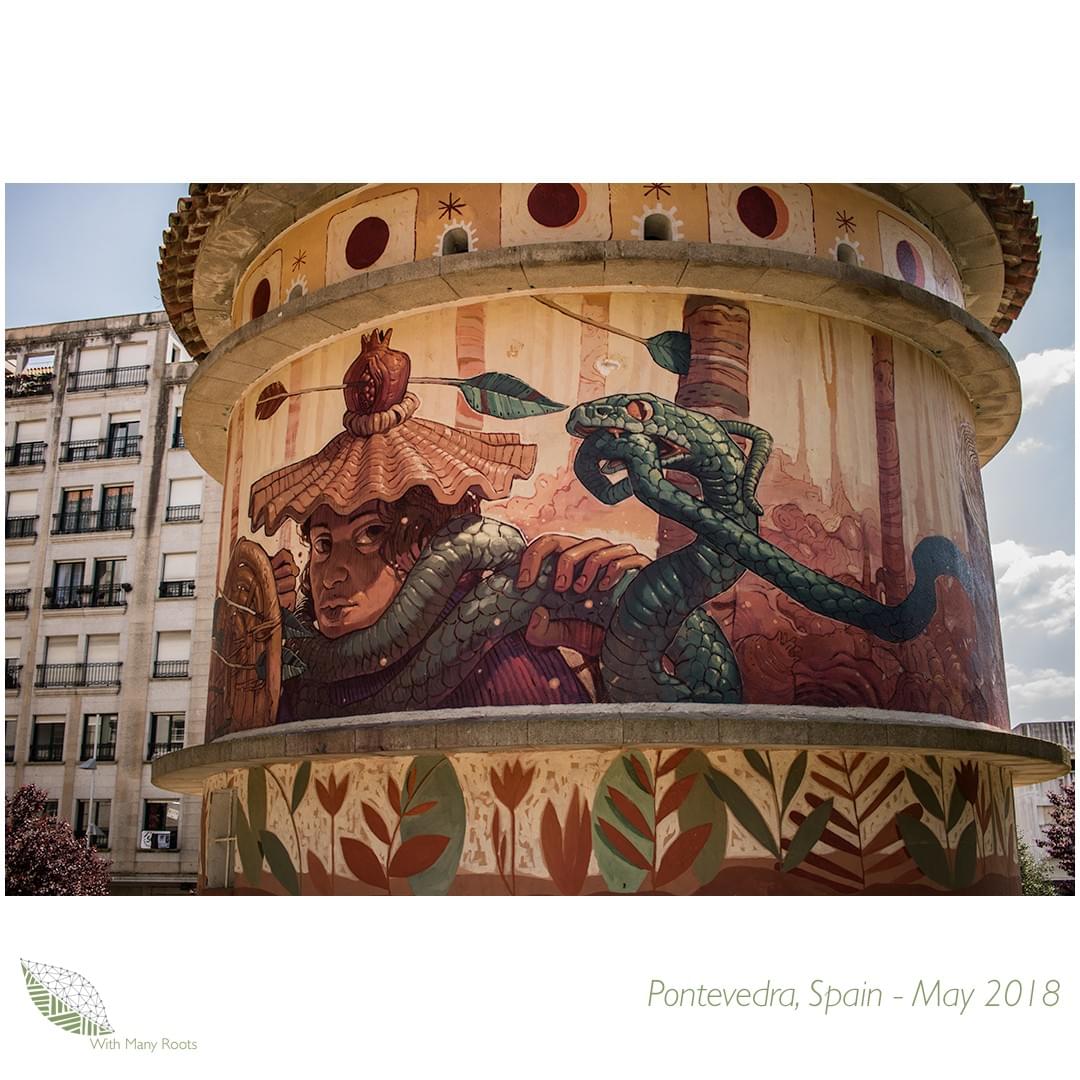 I am abstaining from flying until at least the end of 2020
Right now, I am in departures of a Spanish airport after an empowering women's retreat. But today also marks my last day of flying for at least 18 months. While I have been actively cutting down my flying in the last year or so, ruling it out completely feels daunting.
However a growing movement emerging from Sweden has also taken hold in the UK. Flygskam, "the feeling of being embarrassed or ashamed to take the plane because of the environmental impact, has become a social media buzzword," reports The Guardian this month. And some operators have revealed a drop in Swedish passengers this year.
Here in the UK, Flight Free UK has nearly 2000 pledged for a flight free 2020 so far. After some deliberation between me and my partner – we have added both our names. I am doing this to join a collective voice to "send a clear signal to industry and politicians". The aviation industry accounts for "more than 2% of global emissions" and is growing fast. Notably, they were not included in the Paris Agreement back in December 2015. Further Heathrow expansion is still being debated in the UK, if it were to go ahead it would be the equivalent of Cyprus' national carbon emissions each year.
Now of course, anyone who knows me (or has seen our Instagram page) will know I have a huge carbon debt. Full disclaimer: I have taken 71 flights since I started With Many Roots and began a remote lifestyle back in 2014. (This is the first time I've added it altogether, balk). So in no way is my flight free pledge supposed to shame others into following suit. Yes I have been offsetting but my flight shame is my own and I am acting on it. It's time to start repaying, or at least not adding to my huge carbon debt.
I've reflected on what flying less will mean for my lifestyle over in this blog here but now as I sit here waiting for my flight back to the UK, I am excited by the challenge. I am curious to discover gems closer to home, with a trip to Guernsey coming up and multi-day hikes in the calendar. I've always loved trains and so once again I'll be prioritising the journey over the destination.
NB: I acknowledge my good fortune participating in this challenge; for example, I will not be fired by my boss for making this decision, and I do not have relatives living in far flung places.
I am putting motherhood on hold
This has been on my mind for a few years and it wasn't until Blythe and others boldly put a name on it that it clicked. Yes, my partner and I have decided, we are on Birth Strike.
I am not sure I can knowingly bring new life into the world given our inertia and on absorbing just how bad things are and are going to get – even if we do act quickly.
From another perspective, since embedding the gravity of the climate and ecological crisis and the very short time window we have to turn this ship around, the driving force behind my life choices is now impact. How can I have the most impact? And while this may be a naive assumption as I am not a mother, I believe that if I were to have a child (if, of course, I can) it would absorb my focus for a good few years.
Motherhood is on hold while we focus on being as useful as we can in the time we have got. And yes, I acknowledge that my biological clock may well have run its course by the time when/if things change. And yes, we are prepared to work with that as a consequence.
I am being intentionally light on personal detail on this topic, it's a very sensitive one and I've been nervous to put my name on it so far, even though it resonated with me straight away. I've not yet circulated it with my close circle. It warrants nuanced conversation, not just a one-way blog. But I wanted to name it and own it: I am on Birth Strike.
Birthstrike also offer support in the form of a Facebook community to talk through and share in these difficult issues.
Again, and I cannot state this clearly enough, I am not sharing this with any notion to guilt/shame others into joining me.
Concern and frustration over my politicians', government's and culture's lack of action has directly led me to make these personal choices. By stating them out loud and sharing them, I am making it a political statement.
As a thirty-something privileged female I am actively stepping away from behaviours that imply success in my society; shopping, flying and motherhood.
---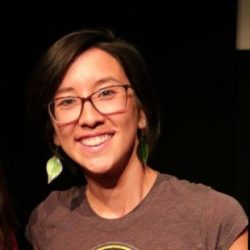 Sophia Cheng
With a decade of communications experience across the for profit and nonprofit sectors, agency and in-house, Sophia has made a habit of making 'the hard stuff' more accessible. Since 2018, she has reorientated her life around the climate crisis. She has forged her decade of communications experience into offering workshops, mentoring, blogging, and more, on the biggest issues of our time.
View all posts