Good things come to those who wait
6 February 2016
My Fairphone 2 and Roost 2 have arrived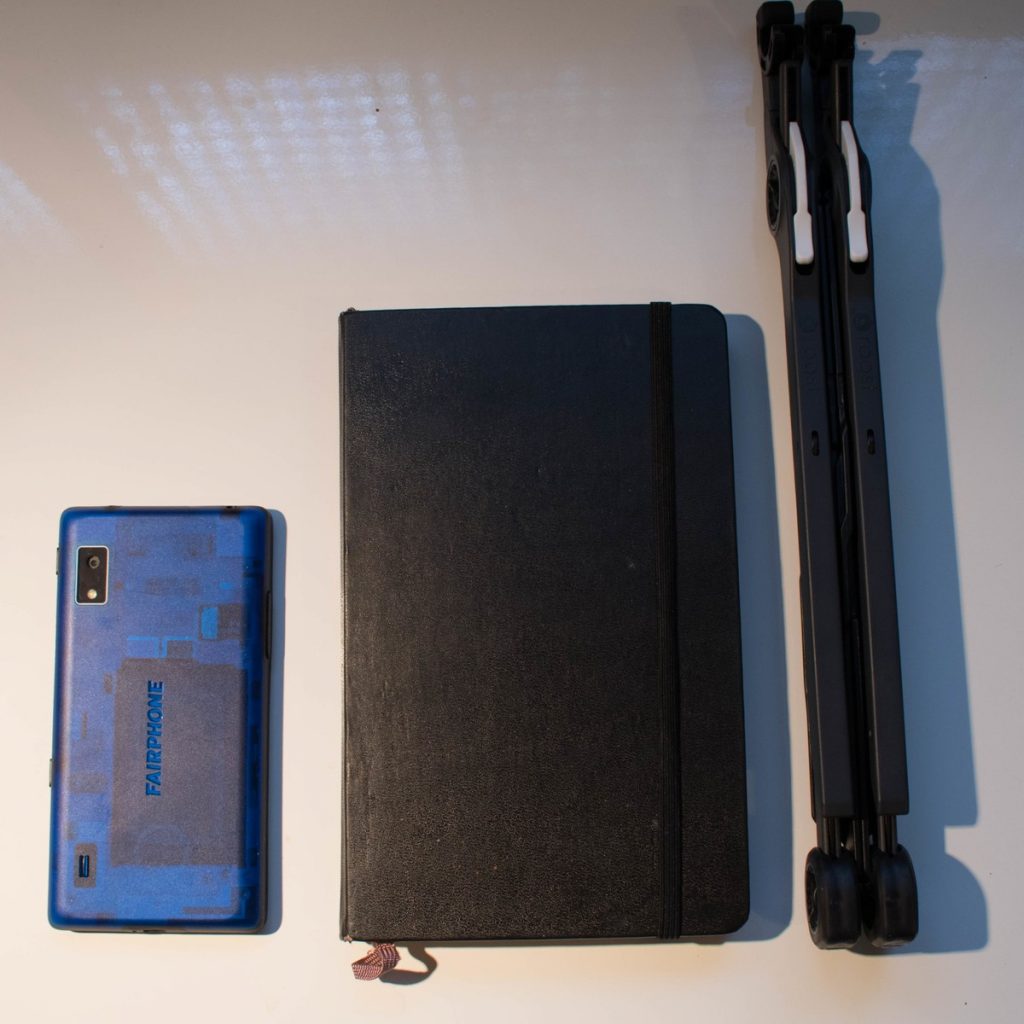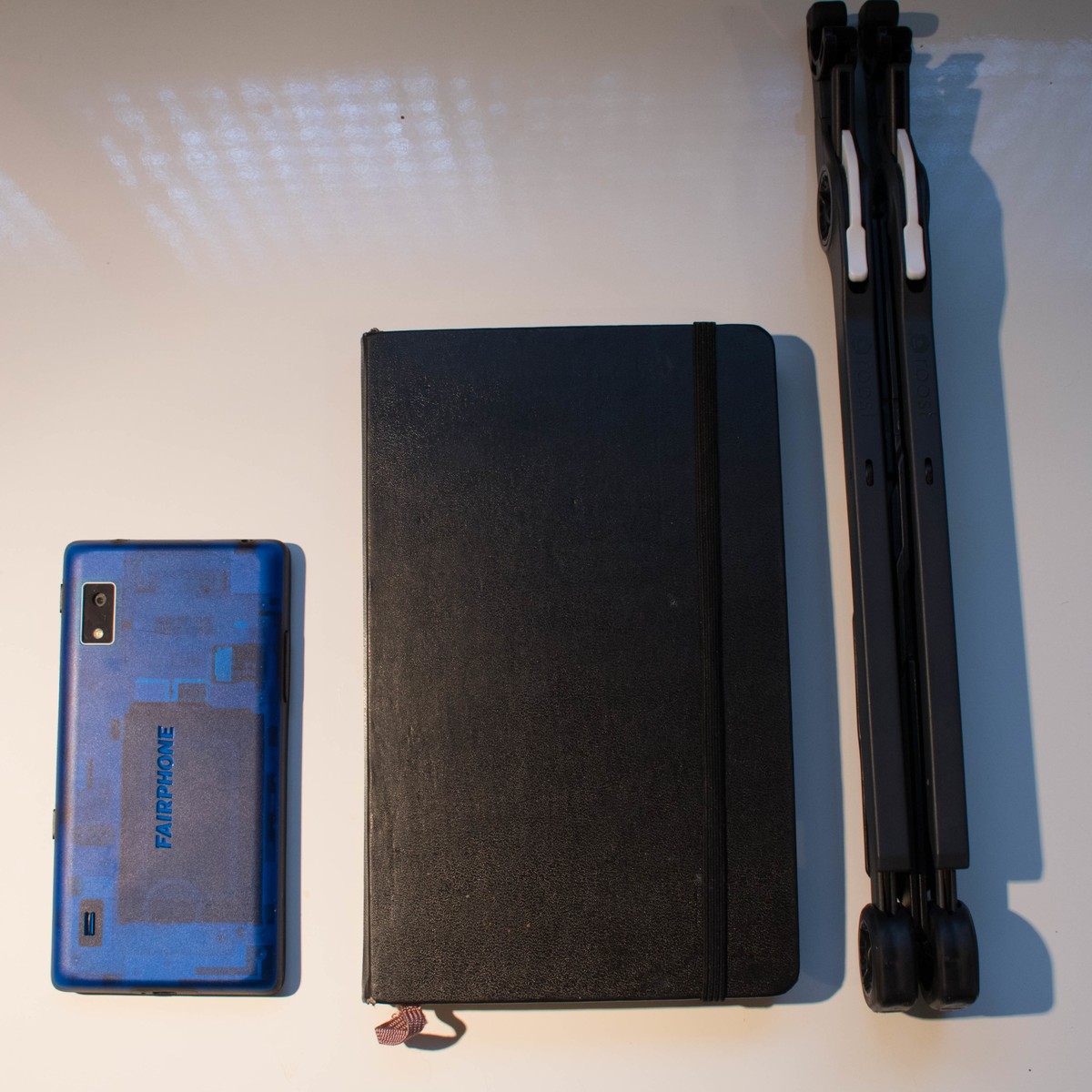 I'm a fan of a (cold) Guinness and it's true, you do have to exercise patience and wait for your perfect pint to settle. The problem is, patience has never been my strong point. I can just about manage 90 seconds for my drink. Couple that with being a full-time member of the instant gratification generation and you have a foot-stomping toddler disguised as a slightly fraught, late-twentysomething.
Now, I am on a journey, a journey to be a digital nomad and a more ethical consumer amongst other things. For the former you need the kit, the right kit. If your office is on your back, what are the tools you need in order to not literally cripple you? The second implies you think carefully about your purchasing power, buying only what you need, knowing where it came from and if it and its production aligns with your values.
I've written about most of my kit on
Day 1 as a Digital Nomad
but 2 pieces were missing. The Roost 2 and the Fairphone 2. One will help improve my posture regardless of where my desk is in the world, the second was a much needed upgrade but also a statement about the need for the production of smartphones to consider environmental and social impacts, its true cost. I was excited about both these products back in July 2015 and researched them heavily. I finally put my money where my mouth was and supported Roost's Kickstarter campaign and Fairphone's pre-order to help start production and keep Fairphone independent.
There was the initial thrill of purchase. I tweeted my position in order ranking, 6173 and 5038 respectively. Thank you very much. And then there was the wait. And it was long. Both products were hit with delays. Estimated arrival was October, actual delivery ended up being January 2016. It tested my patience but regular and honest communications from both meant I was kept up to date, aware of why there were setbacks, following the journey of these products. In reality it meant I had to keep finding lots of books to raise my laptop and resist the urge to throw my very old phone against a very hard wall.
But finally, my late Christmas gifts have arrived. And boy was I pleased to see them.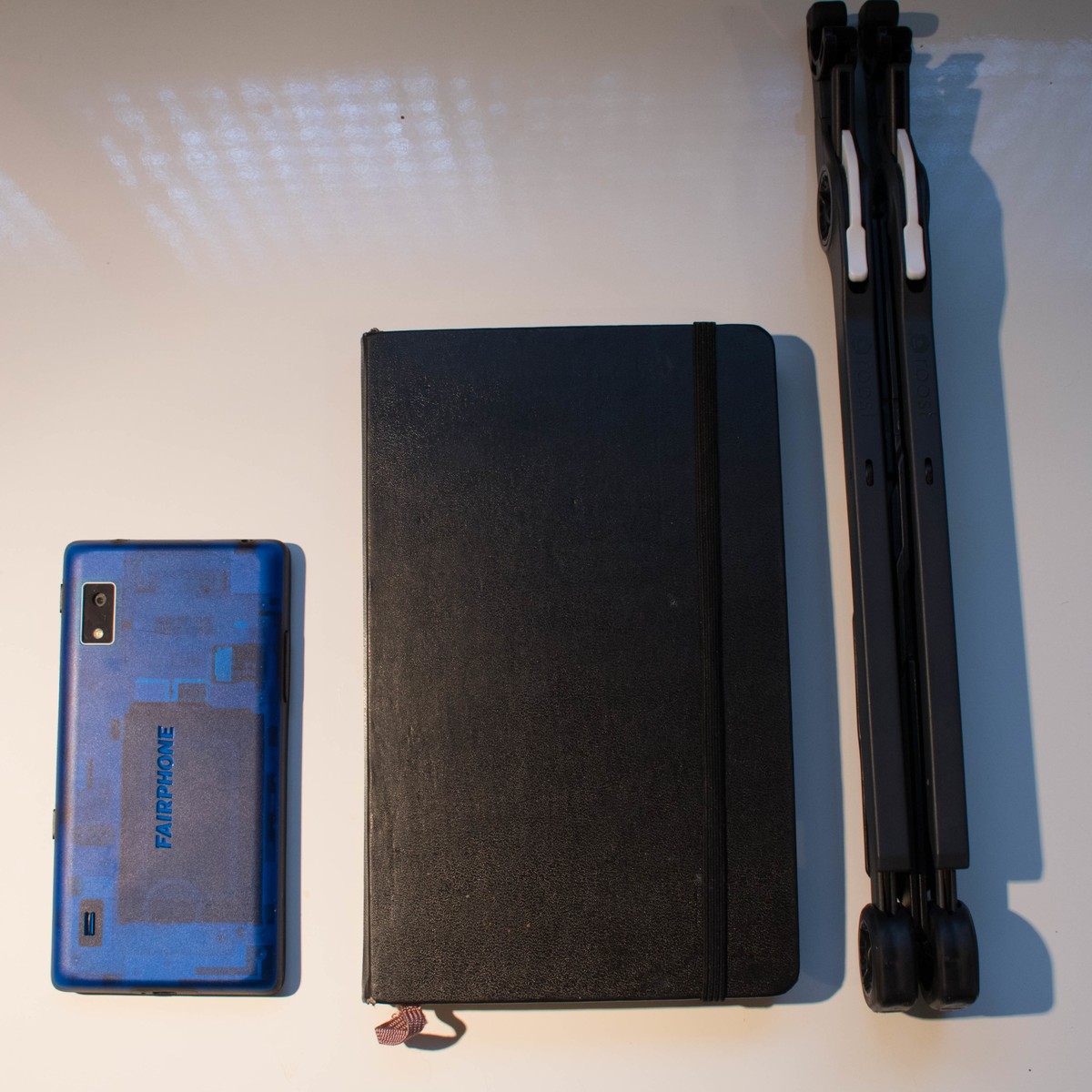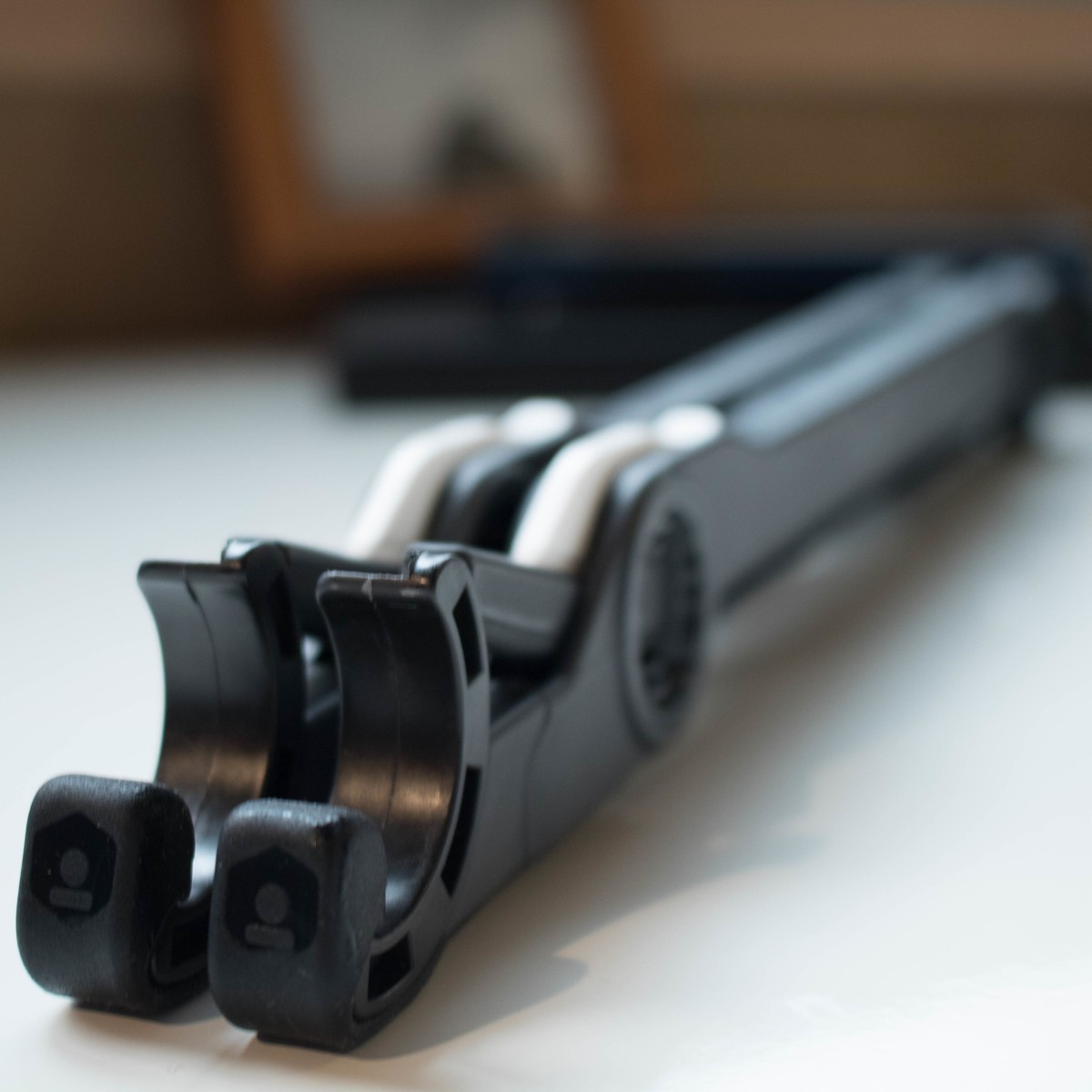 A lightweight and very portable laptop stand. The
Roost
sets up and packs down in seconds, once you overcome the counterintuitive expanding parts. It's like a piece of transformer kit in your bag. It positions the laptop at a back and neck lengthening height. Not to mention that a raised laptop is much less likely to come into contact with a cup of coffee or glass of water. It's height adjustable too, grips the laptop tightly and comes in a neat little bag. At $65 a pop, I think this product is well worth it.
It seems strange to me that the evolution of modern working, our ability to often work anywhere still have us hunched over our machines. Our spines a slave to the awkwardly angled screen. The mobile office needs to be more ergonomic if it is to be sustainable. As digital nomads, we want to encourage like-minded folks to join us, a lifestyle that is more appealing if a hunchback is not a guarantee. My back and neck are already very grateful. An investment well made.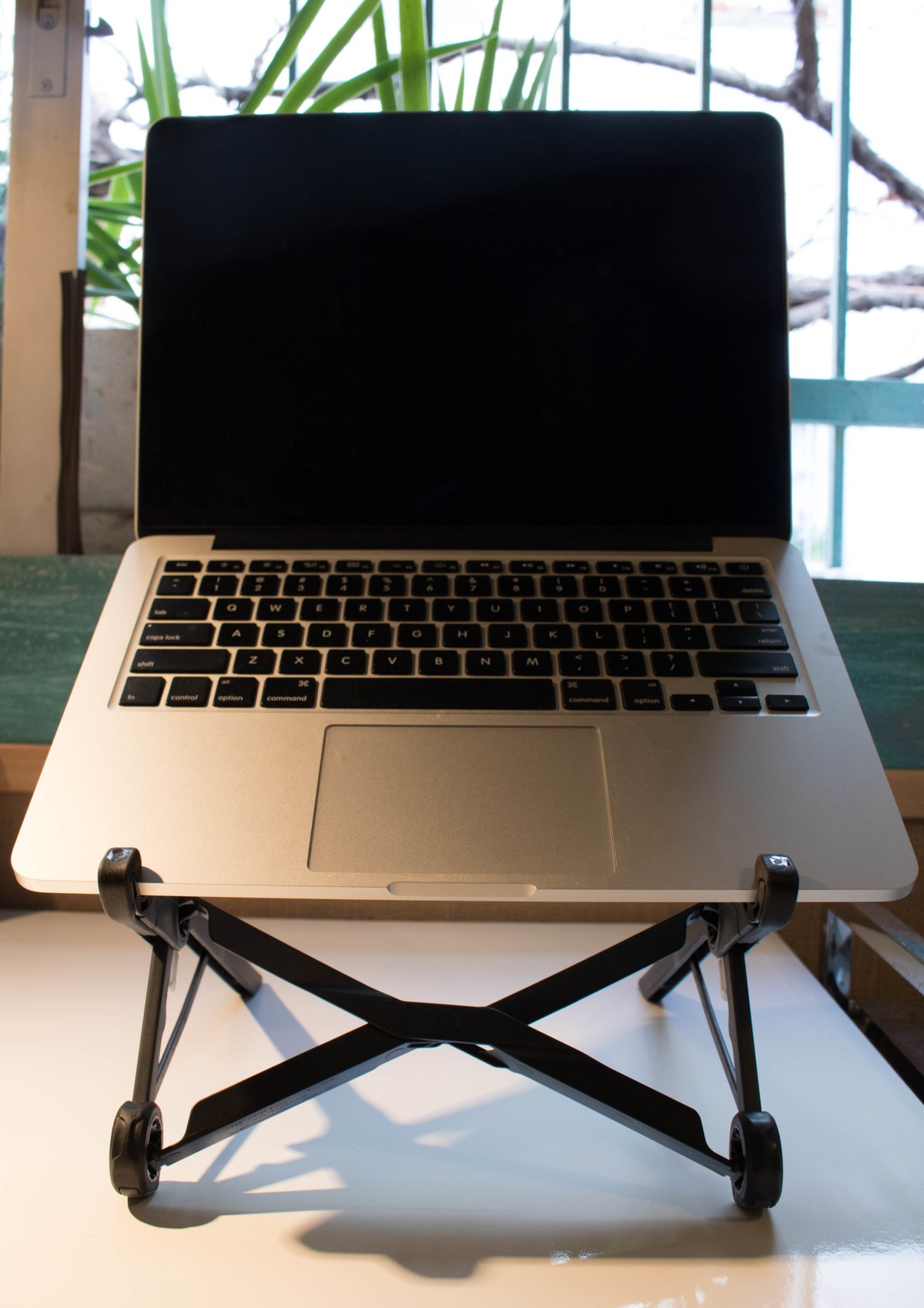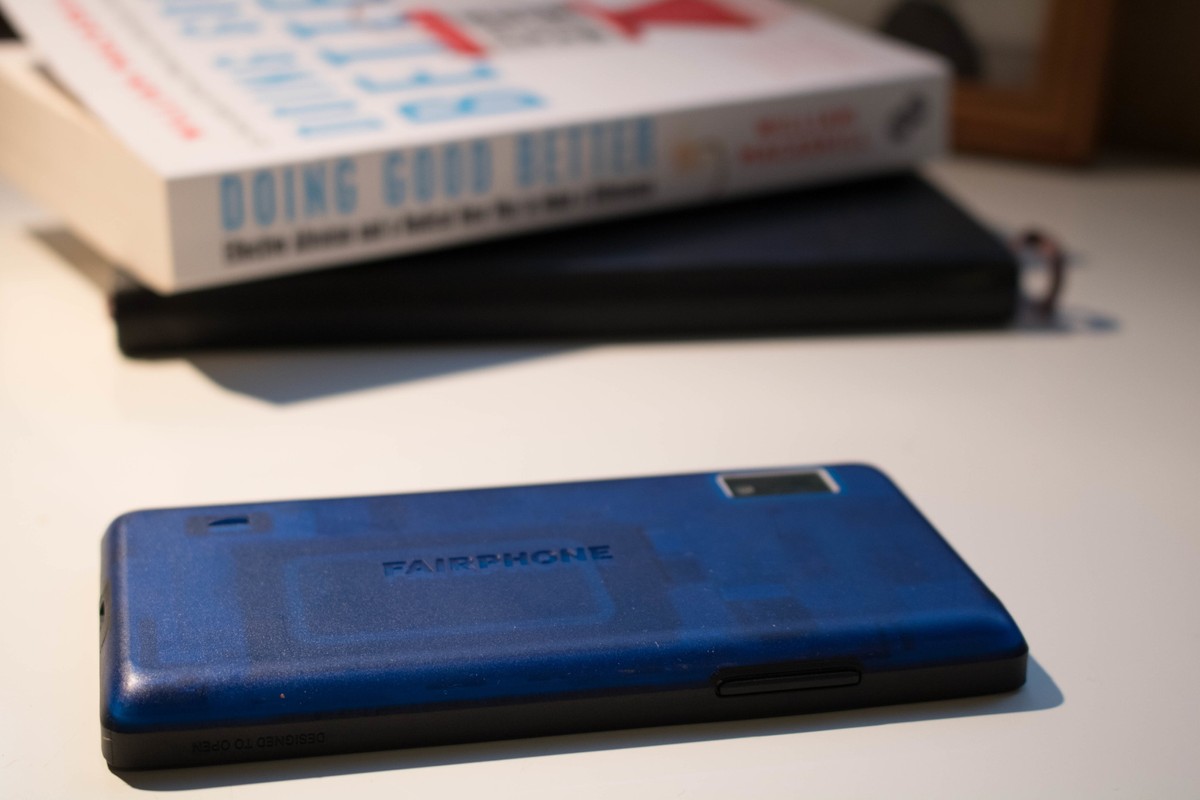 Compared to my last one, this phone is amazing, it works. And it works with more than 1 more app at a time. Bonus.
But seriously, it's quite large to hold but there's a sense of sturdiness to it

With 25 GB of internal memory there's plenty of space for apps for work and play

The dual sim card was a winner for me as I plan to be on the move for a while

Lens blur function on the camera is fun, can't quite get a handle on the 360 photo sphere yet – has anyone else?

It is modular and designed to be opened. Should I break the screen, I can order a reasonably priced new on and replace it myself in a few minutes. For that it has received a top rating from

iFixit

whose motto is 'if you can't open it, you don't own it' – iFixit is preloaded

Specific software is designed to encourage you to be more aware of how invasive your smartphone can be in your life. Easily accessible downtime features, quantifying the minutes you've had 'peace of mind' on the lock screen is a simple but ingenious gamification spin where we all win. The privacy notification overlay communicates which apps are more invasive than others; FB messenger for example.

You can see

the full spec here

and this is

a good review from Wired

.
There are some issues I have found so far
– There is a flicker at low-light – which has been well documented

– A couple of times, the machine has just decided to turn itself off

– It can get a little warm when you're running a few things at a time

– I find the vibrate on the keyboard too much

– I am a little disappointed at the battery life around 32 hours on medium-use, less if I am using it more intensively
But I bought the Fairphone not for its top spec but as a statement about the overconsumption of stuff, especially electronics. I champion the phone to anyone who will listen, I am a proud owner. To use their
slogan
, I bought a phone and joined a movement.
My first dip into the Kickstarter world and ethical electronics meant delayed gratification. But it was worth it. And now my mobile office is complete.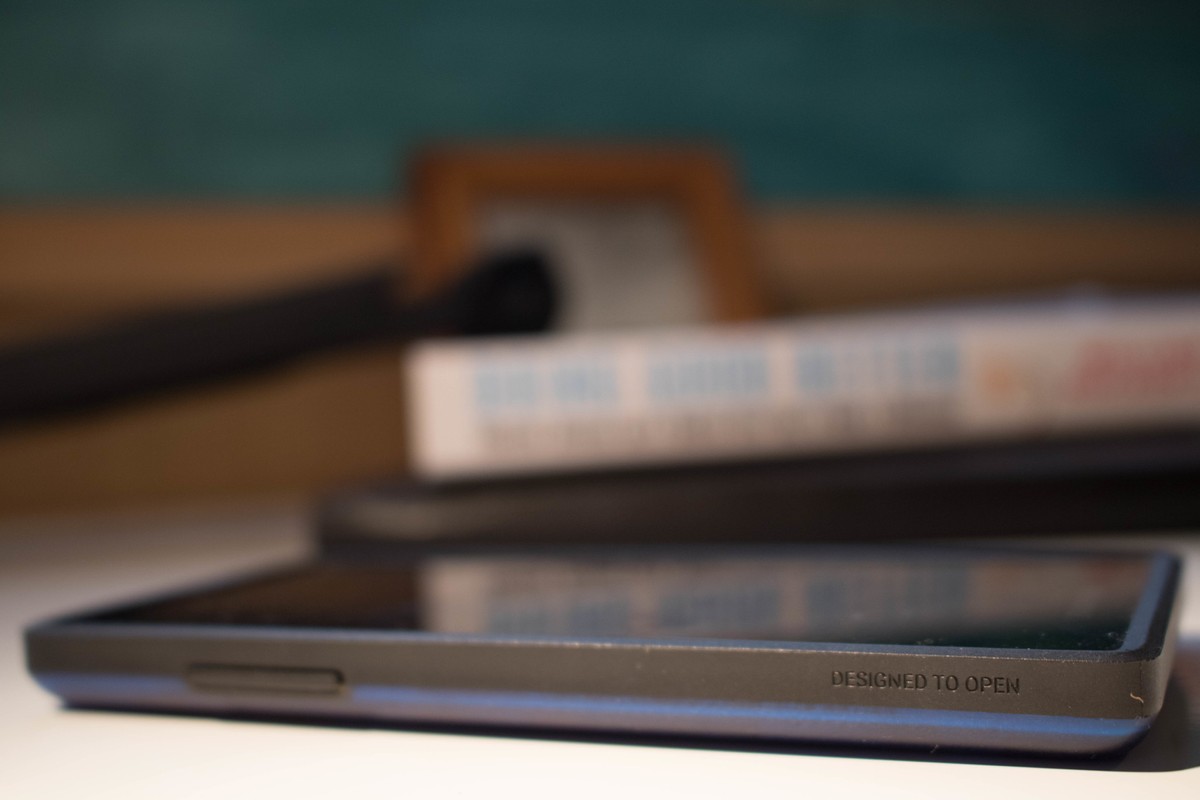 ---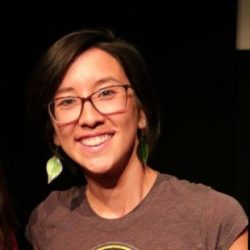 Sophia Cheng
With a decade of communications experience across the for profit and nonprofit sectors, agency and in-house, Sophia has made a habit of making 'the hard stuff' more accessible. Since 2018, she has reorientated her life around the climate crisis. She has forged her decade of communications experience into offering workshops, mentoring, blogging, and more, on the biggest issues of our time.
View all posts