Embedding Deep Adaptation
27 March 2019
And why climate change has put an end to my exotic digital nomad days.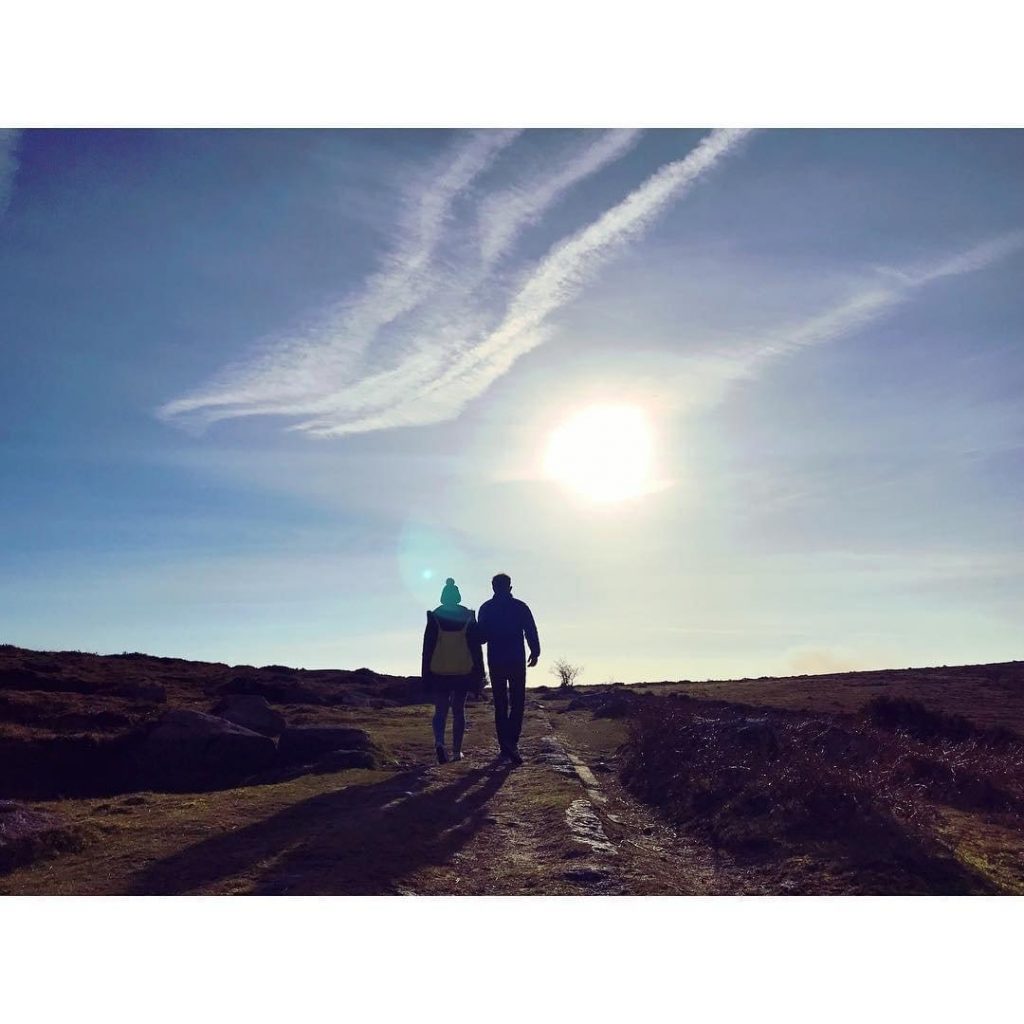 A series of fortuitous (or un-fortuitous, depending on your view point) events last summer have led me to make serious changes in my life.
This is my personal interpretation of Deep Adaptation.
I was given a copy of Jem Bendall's viral paper, Deep Adaptation, during a writing course aptly titled, Writing To Make Change Happen. In the depth of the Devonshire countryside with no wifi to distract me – I allowed the words to sink in.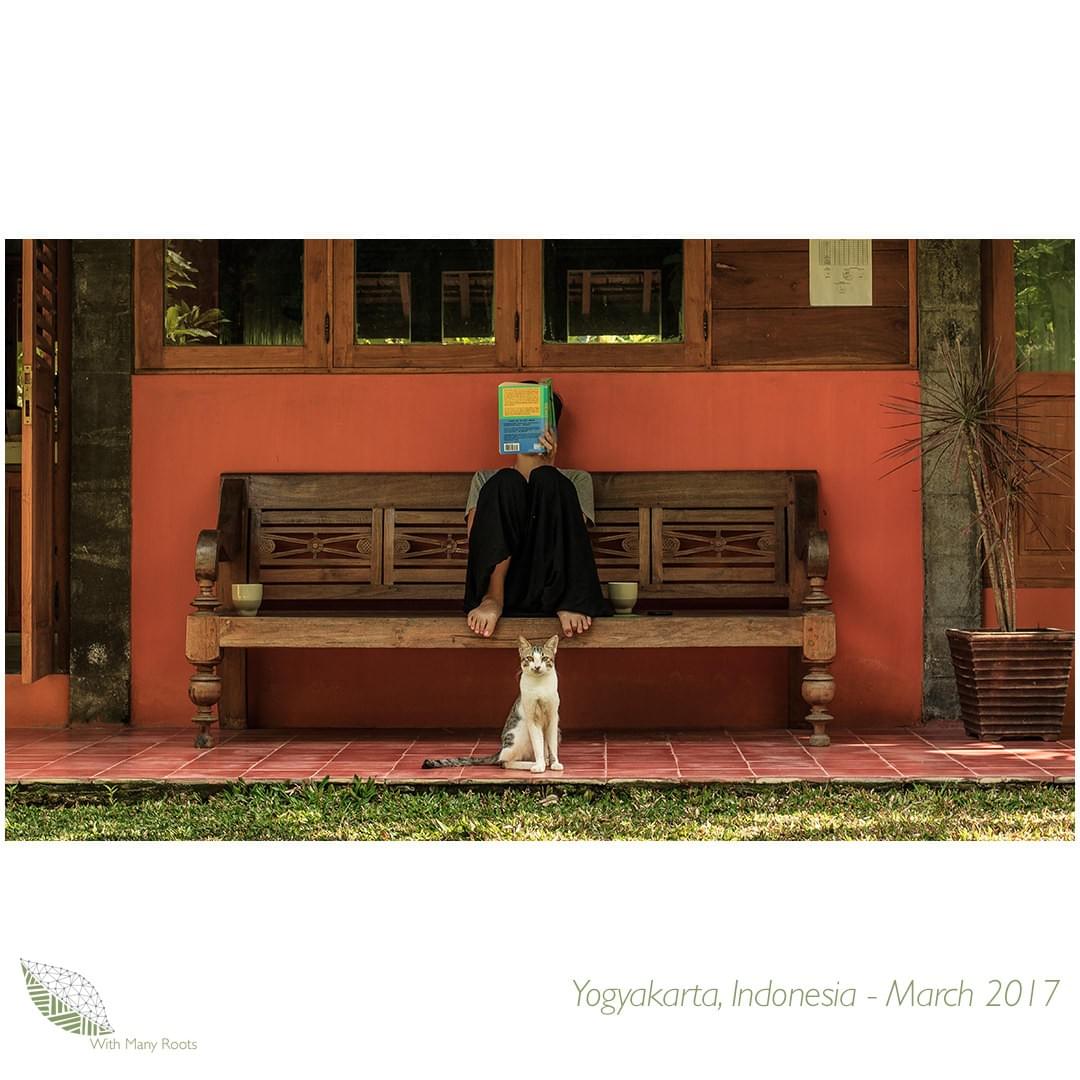 If you accept that the release of CO2 and methane gas is going to drastically increase in our lifetimes; if you accept that even the most conservative of scientific reports says we have a very limited time frame to avoid 'runaway climate change' and note that the data is not accounting for the non-linear feedback loops.
Then that is to accept human life on Earth is going to dramatically change and soon.
Cue existential crisis: what do you do with your life?
I remember being curled up in bed and crying. This is depressing. And heartbreaking.
I journaled a quote from Bendall's paper that night: "Recognise how many spiritual traditions see despair as a gateway to growth." I trundled through the rest of the week being nurtured by a wonderful motley crew as they helped me find my voice.
Soon after the initial shock, somethings became very clear and on returning home, I made some early conclusions.
Things seem much simpler, I need to be less caught up in the trivial (Do I have enough friends? Will people show up to my hypothetical wedding I don't even want? Does my client hate me?) I have a clear perspective and only finite energy: what I need to decide is where I put in my efforts? What will have impact? And I need to ask the same questions in every facet of my life.
Work less. Career progression for the sake of it has lost its shine. Do enough paid work to live, plus a little to save, but allow time to keep working on the important stuff. Paid work vs. Soul work. Work well but be less attached to the work I am paid to do. Pledge to protect writing and reading time.
Make more time for nature. For my own wellbeing, for wholesome shared experiences with loved ones, for the sheer pleasure of it and as a regular reminder of what we will lose.
Seek out a nurturing community; mentors, peers and wild mothers.
Time to get going. Most of my writing output during the retreat were words aimed at me – to gee myself on and circumnavigate my ego.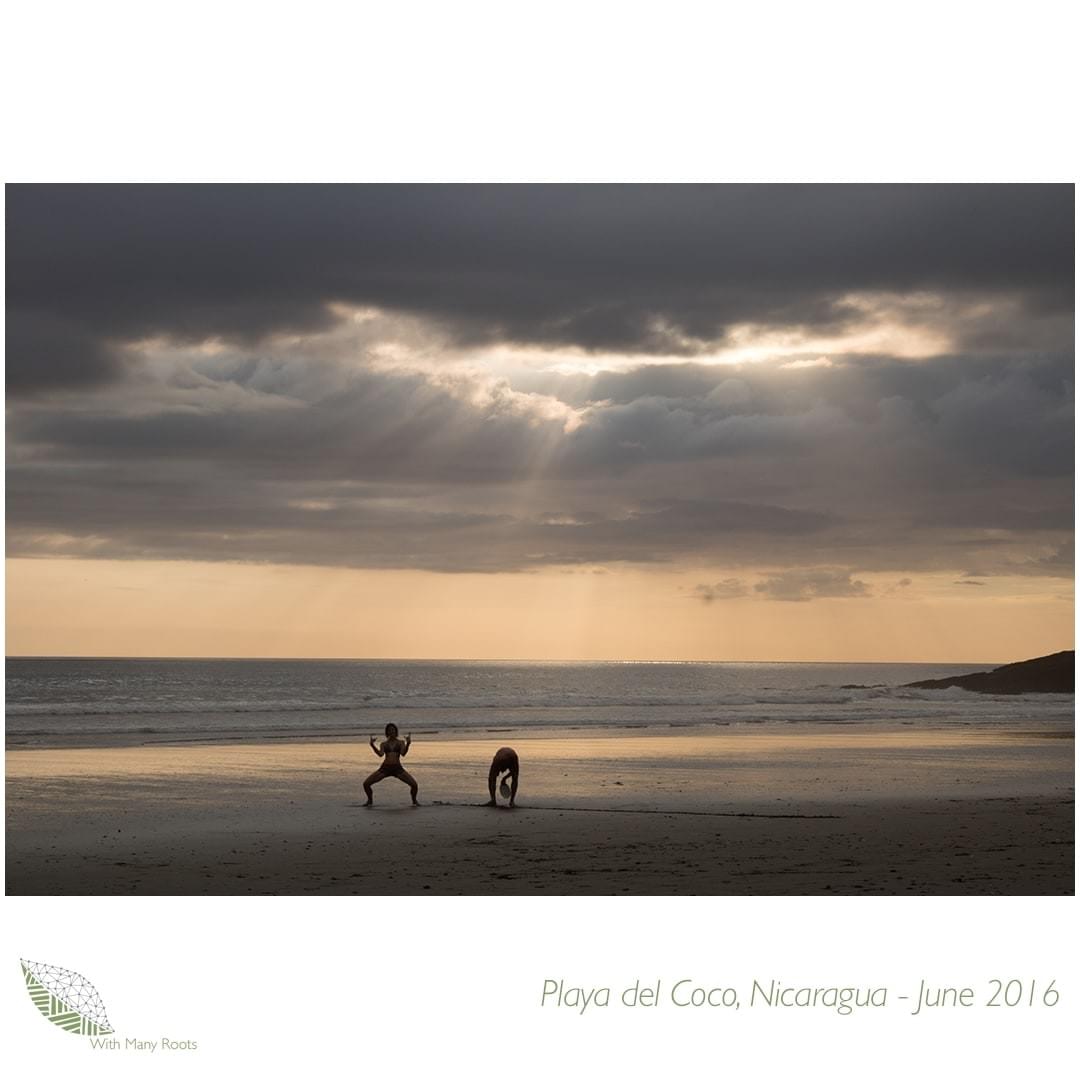 That was three seasons ago. I'd forgotten I'd written all that down. My memory was jogged after stumbling across the Vice article about how Bendall's paper had gone viral. (Over 100,000 people have read this paper!) Now that I look back I really surprise myself, I have actually moved on all five points.
I have prioritised learning about climate change, finally getting around to watching The Inconvenient Truth (yes, a decade late I realise). Reading Carbon Brief's interpretation of the IPCC report that came out in October 2018. Writing about climate change on my blog and elsewhere. I am actively downshifting, aiming to work 3-4 days of paid work per week. Canvassing opinions on what is the most impactful activity to do; calling up ex-colleagues, asking my favourite podcast (they replied!) etc.
We also made the decision to move back to the UK. We've not officially announced it yet, but I'm announcing it here:
My days of long-haul nomad-ing are over.
The finality of that sentence still gives me the wobbles. No more glamorous photos from Bali, no more exotic sunsets in countries lots of people haven't heard of. No more 'this one time in Vietnam…'. No more fresh and authentic pho, or goreng.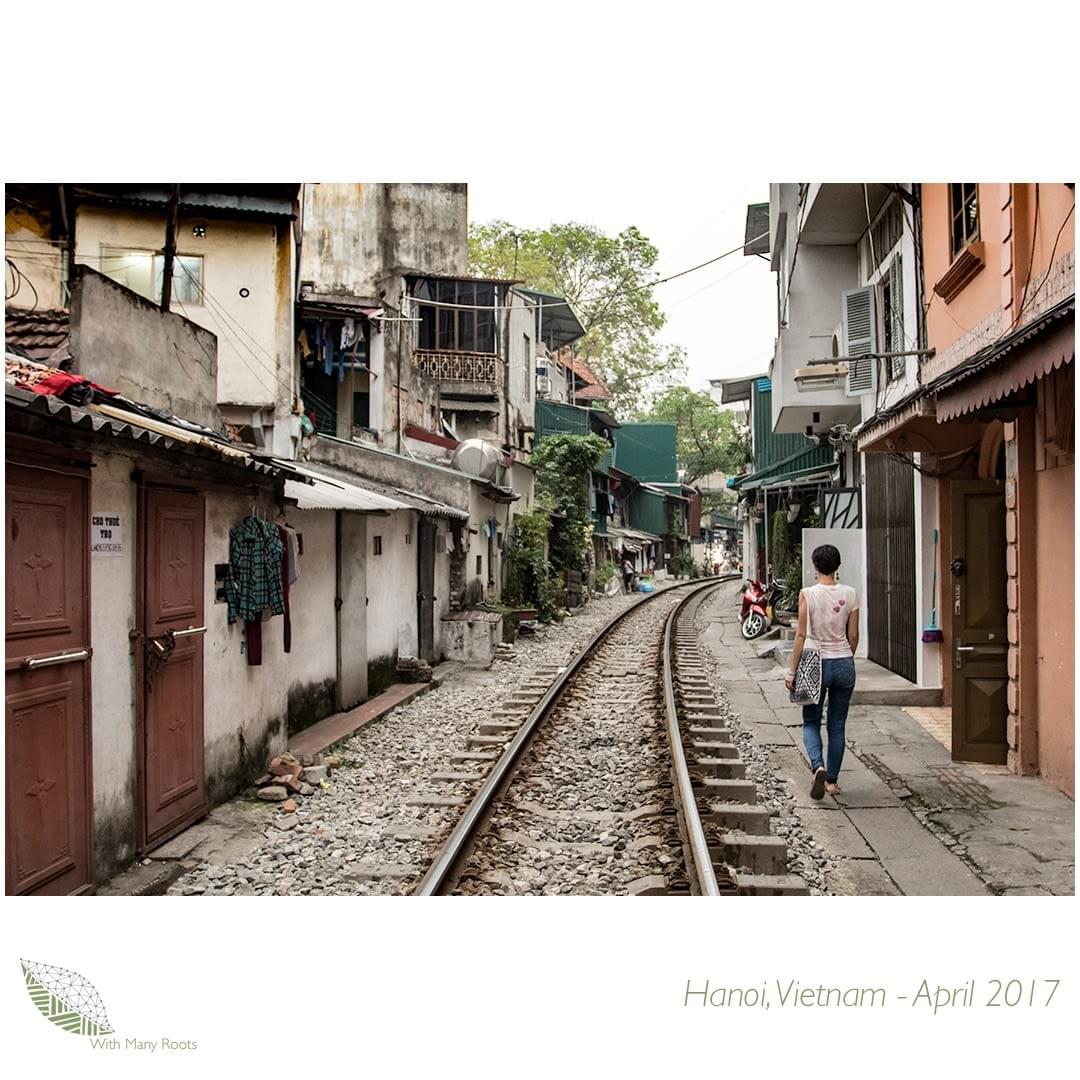 I have loved the last three+ years, I have learnt so much, met many inspiring people and made really good friends. When I stepped away from "the norm", "the expected", I unknowingly at the time, stepped into who I really want to be. (Cheesy, right? )
When you introduce yourselves to new people regularly, you have the opportunity to reinvent yourself anew. When you're asked, who are you/what do you do/where are you from, with such frequency you cannot help but explore what lies underneath these existential questions. My story was edited, re-versioned and evolved over time. I tried using different words, different language to explain myself. And I was thrown back a wide variety of responses outside of the 'western norm'. Eventually, after the frustration came clarity.
I had the privilege to marvel at some of nature's beauty up close, in-between Skype calls and emails. I also saw examples of pollution, rubbish, the idolisation of Western consumption and its hypocrisy.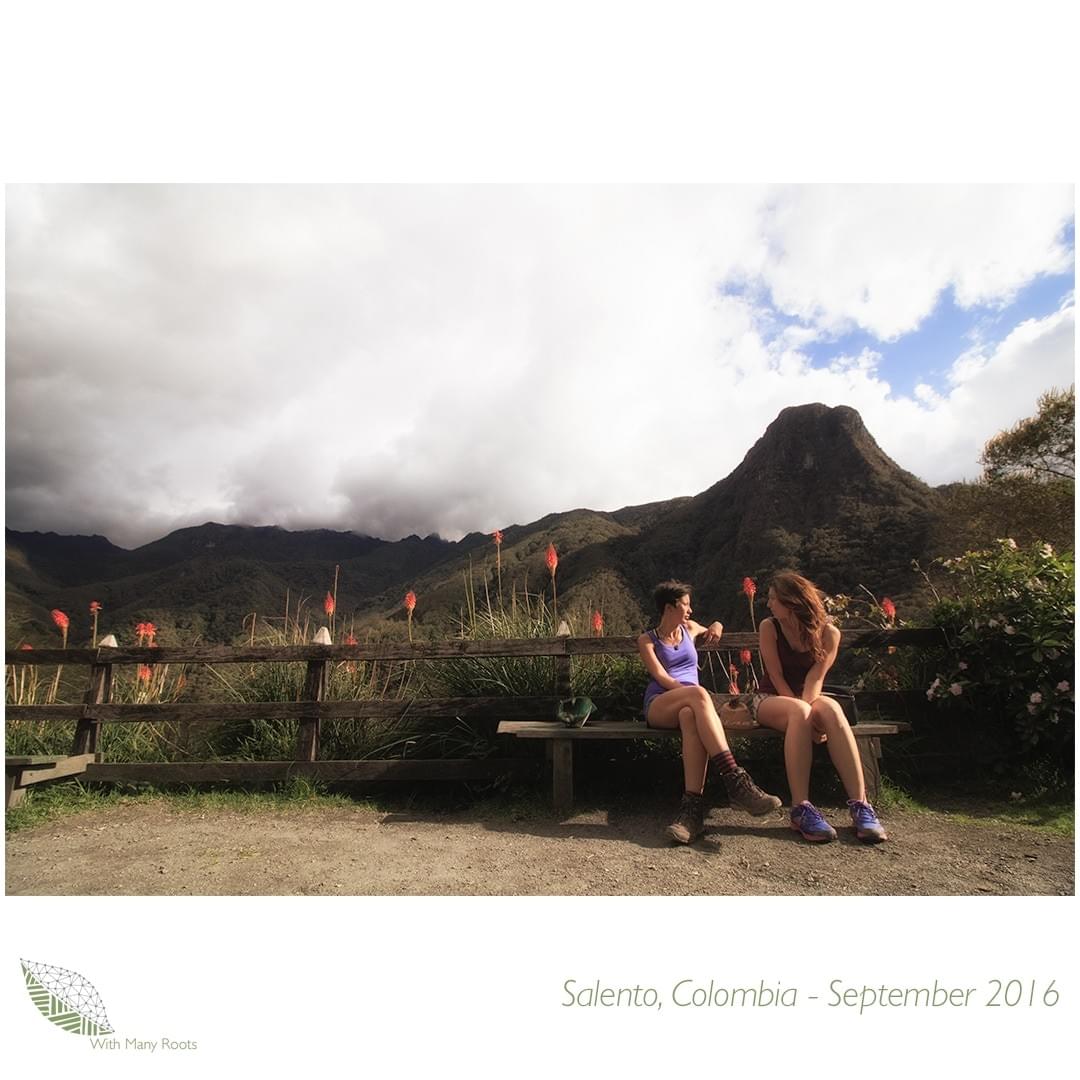 I had conversations with and received hospitality from peoples whose life experiences was so decidedly unlike my own. I have tested what is really needed for a contented life and realised it is in fact, very little (and weighs less then 20kg!). I rediscovered my passion for reading and second-hand books, carrying them around with me and once read covertly leaving them in public places for others to find. I fell back in love with writing and even poetry.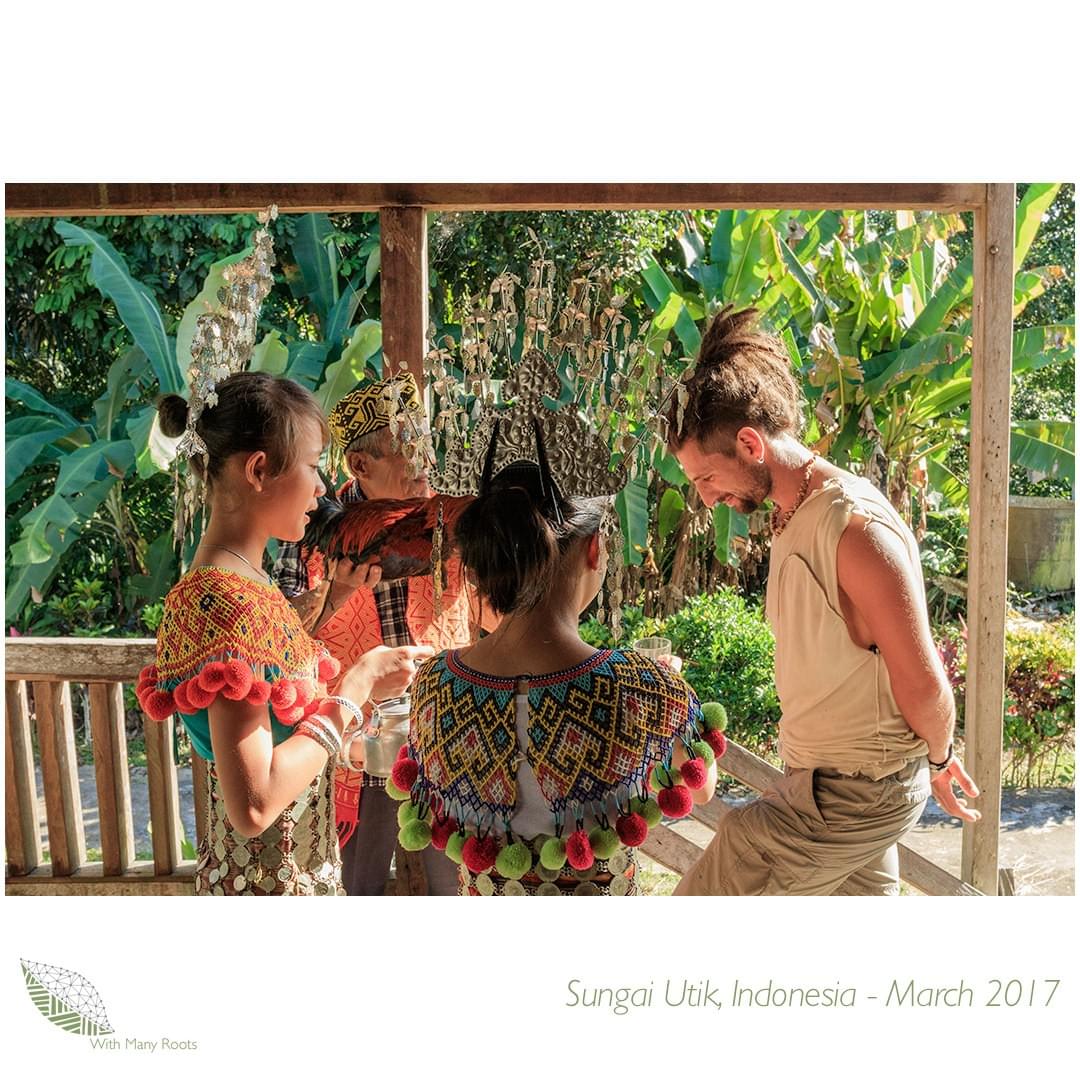 I realised that in order to be most useful to the world and the people I care about, I still needed to work on myself. Back to self-help books, prioritising self-care and taking myself back to therapy. I am reminded of Clarssia's Pinkola Estés quote, "the work is doing the work." (FYI, I was reading Women Who Run With Wolves in Ubud #balilife ) I am putting on my own life jacket first.
I also appreciate the hypocrisy; isn't it convenient that I've discovered myself after 50+ flights in the last three+ years? All I say can in reaction to that is, yes. I have a huge 'carbon debt.' Although I have known intellectually about my growing carbon footprint and researching around offsetting, making reparations etc, I was living in cognitive dissonance. It was on fully absorbing the climate science and ecological data, via a mini existential crisis, that I am now restricting my flying and really reducing my intake of meat and dairy.
It is the flying and not just the flying. It is the technology of flight, the ease, the speed, that fits the pace and dominion of the capitalist pleasuredome. But it is also the ancient illusion that we can treat the world like a plaything, as if we have a right to reward ourselves for our slavery to GDP with a visit to the market at Marrakesh, or a trek in Nepal, a quick trip to Iceland, or Bali, or Florida. A never-never land culture without ethical or spiritual constraint.
Industrialisation has made us restless and dissatisfied. We live in terror of missing out and finding ourselves in the wrong hotel. We want all our journeys to be outer ones, full of leisure and luxury; none of us wants to go inside, unlock the Pandora's box of our small histories and suffer. We would rather sacrifice any number of wild creatures or trees than extinct our adolescent selves, let whole kingdoms of fish and people fall, so long as we can keep holding that boarding pass in our hands, our sense of entitlement, our five per cent exceptionalism, our trophy holiday.
The reality is we don't want to land.
Varanasi – Charlotte Du Cann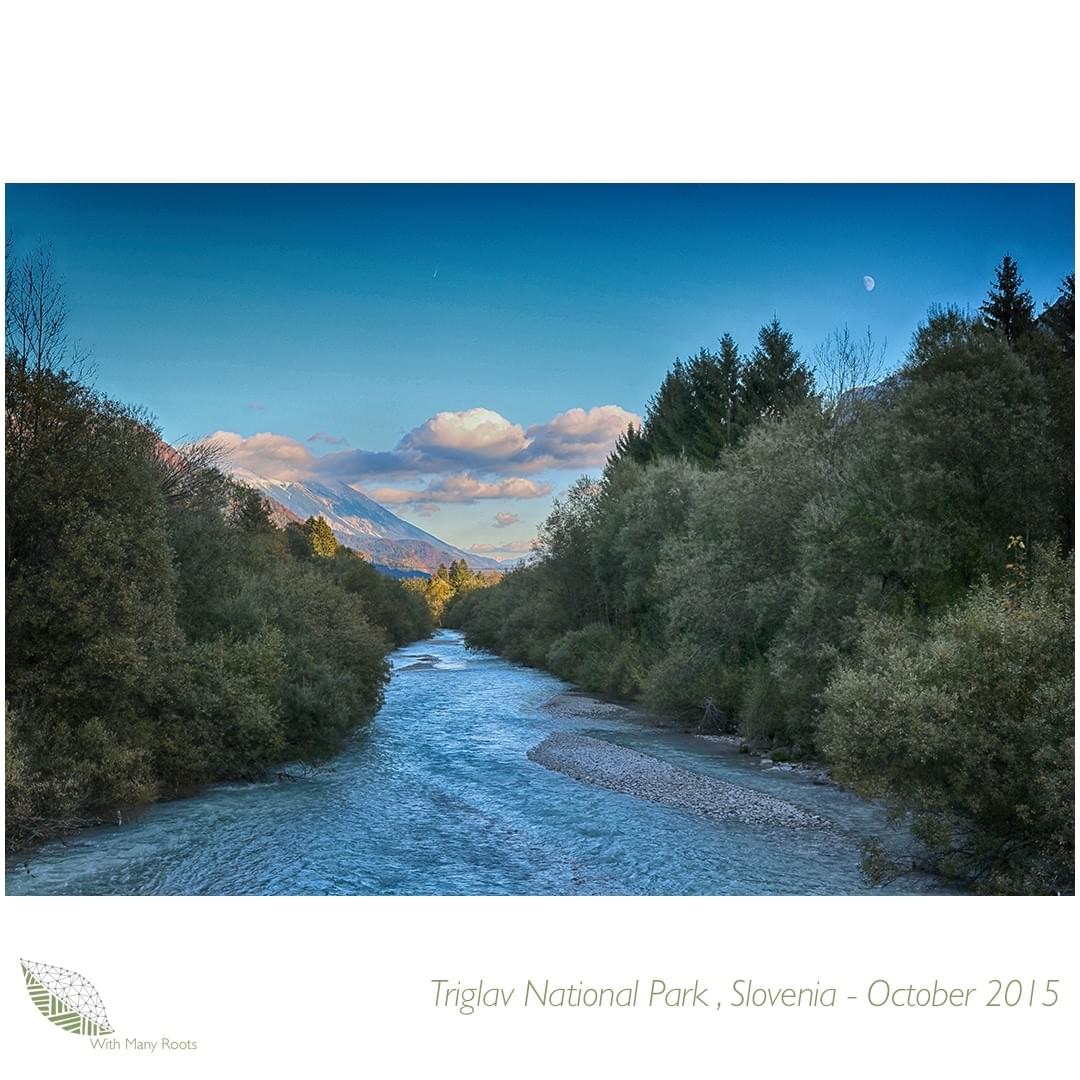 It eventually dawned on me, that always being the outsider was not effective. Not if I wanted to bring about real change. I was only a critic in the stands. And indignation at plastic waste and bad policies in other countries was hypocritical (there's that word again): Who am I to be self-righteous in a foreign country when it is my culture's export of mass consumerism that is now unpleasing to my eye?
And my soapbox is on shaky foundations; it's hardly as though we've cleaned up our own mess back home. The UK continues to have one of the largest carbon footprint per capita in the world. Let's not forget the industrial revolution started here.
But at some point you have to be in relationship, you have to settle down and give up your interesting freewheeling life. You don't want to, but it is time, your time and the times you live in, the payback time, when all our small karmas come to roost and that joystick is no longer in our hands. To love a country that is Not-Home with all its breathtaking geography and sweet fruit costs nothing; to love this polluted, crowded island with all the responsibility of descent on your shoulders costs everything.
So you go home. And home is not a place you want to go, or that you like even.
Varanasi – Charlotte Du Cann
Once I could no longer reconcile my lifestyle with my values, I stopped.
So eventually, I concluded that coming back to the UK was the right thing to do and, indeed, the only thing I could do.
Don't get me wrong, it hasn't been easy. I enjoyed wearing flip flops all the time as much as the next nomad; my feet these days are so confined and shrivelled. I have found the grey skies seem to pin me to my bed in the morning, stopping me from rising with any real energy. My skin is a pasty white-ish. Euw. Switching dragonfruit and mangos for apples and pears is a drag.
Being back home churns up all kinds of old feelings (arguably ones I spent in different time zones running away from). I felt pretty low over the winter months, worrisome and weary: Will I shrink back into the person I was? Can I really do anything? What's the point in working when the apocalypse is coming? Am I going mad? Can no one else see we're veering off a cliff? Am I a fraud? Will the sun ever come out again?
After the Brexit vote in 2016 I realised I did not really know my own country; my echo chamber didn't allow the the possibility of a leave outcome. That feeling has stayed with me since, now 3 years later I am finally acting on it. But I take the spirit of nomad-ing with me around my own country, taking on board the three lessons I learned and applying them locally.
I am by the sea at the moment in Teignmouth, Devon. I've never lived by the English coast and I am humbled by the view each morning. This suburban girl is noticing all the daily tidal changes and giggles endlessly when playing chicken with the high waves. I am terrible at reading the waves, I have got soaked a LOT. (For my tropical buddies, the English Channel is FREEZING!)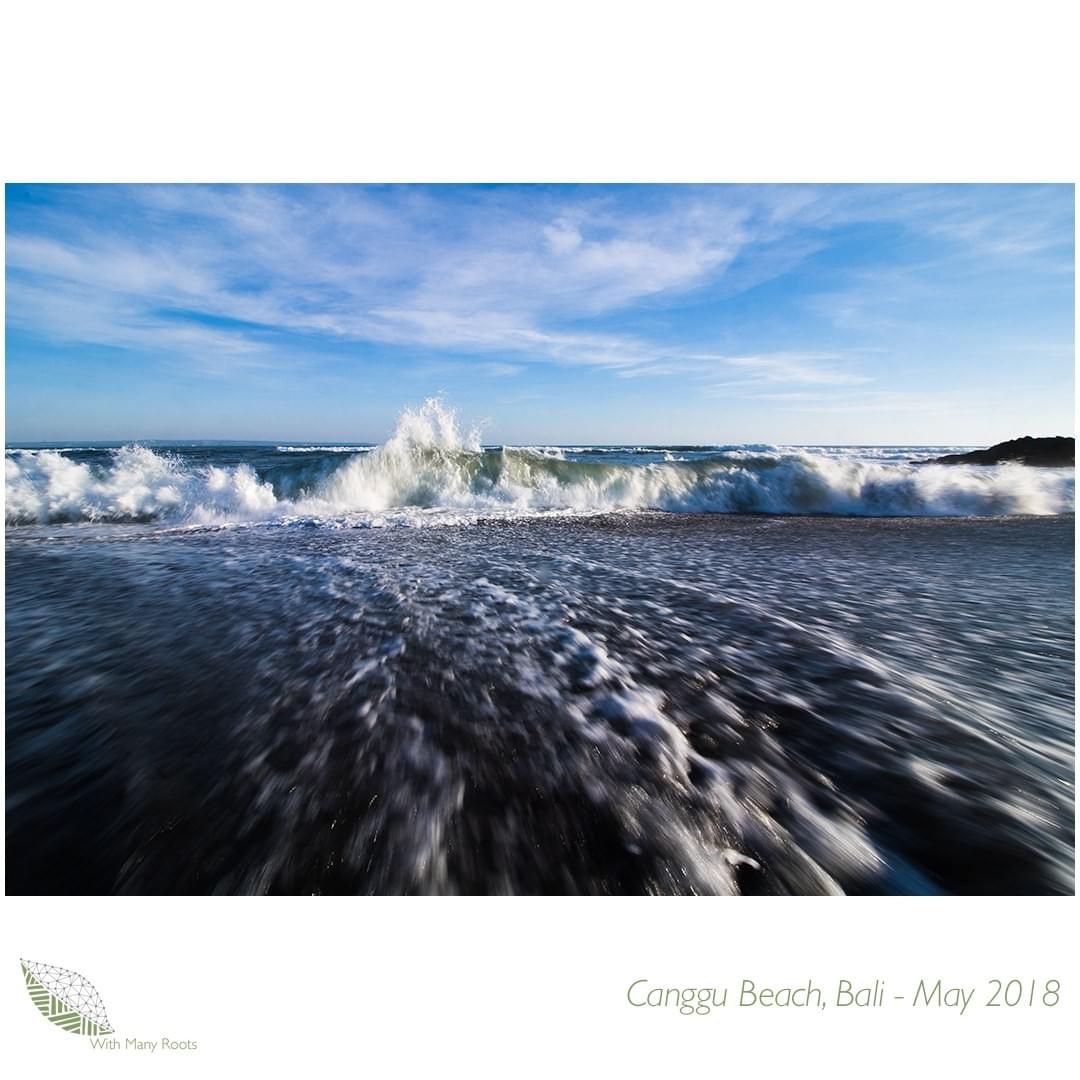 We are still nomadic and arguably will be for the foreseeable future as we explore the UK, identifying communities that will nourish us and, weighing up all the practical considerations like rent and public transport. Having moved so much we are now clear on what we want and what we won't settle for. For now, we are trying out housesitting; staying in places I never would normally and meeting people outside of my echo chamber. I love the resilience digital nomad-ing has taught me, I feel confident that you could drop me into a new place and I could make connections quickly and fairly easily. And co-working spaces are still my first port of call when considering a new destination.
I realised, again with hindsight, that in my 5 years in London the only new friends I made were work-colleagues I accrued and new housemates. I return to the UK with a global network of friends and clarity that I am seeking out new friends in the UK as well. I am seeking community. I am getting involved with Extinction Rebellion, meeting likeminded people who are prepared to face despair in the eye and then say, ok, now what? I am showing up to Human Libraries around the country challenging my bias and status quo. I still scan Meetup and seek out writing clubs.
I am not settling. I am staying still with intention. (This sentiment soothes the commitment-phobe within) I am not quite sure how it's going to work out but I'll give it a good go.
What led me to leave the UK is probably what has brought me back; questioning the status quo, a willingness to put my head above the parapet and keep my eyes open, to stay uncomfortable.
I have been supporting indigenous activists for the last four years in my work for If Not Us Then Who? They have been fighting all their lives for their survival, often with fatal consequences. With the climate crisis we are facing, it was time I, at least attempted, to follow their lead.
I might be online less, but you'll find me on the streets instead.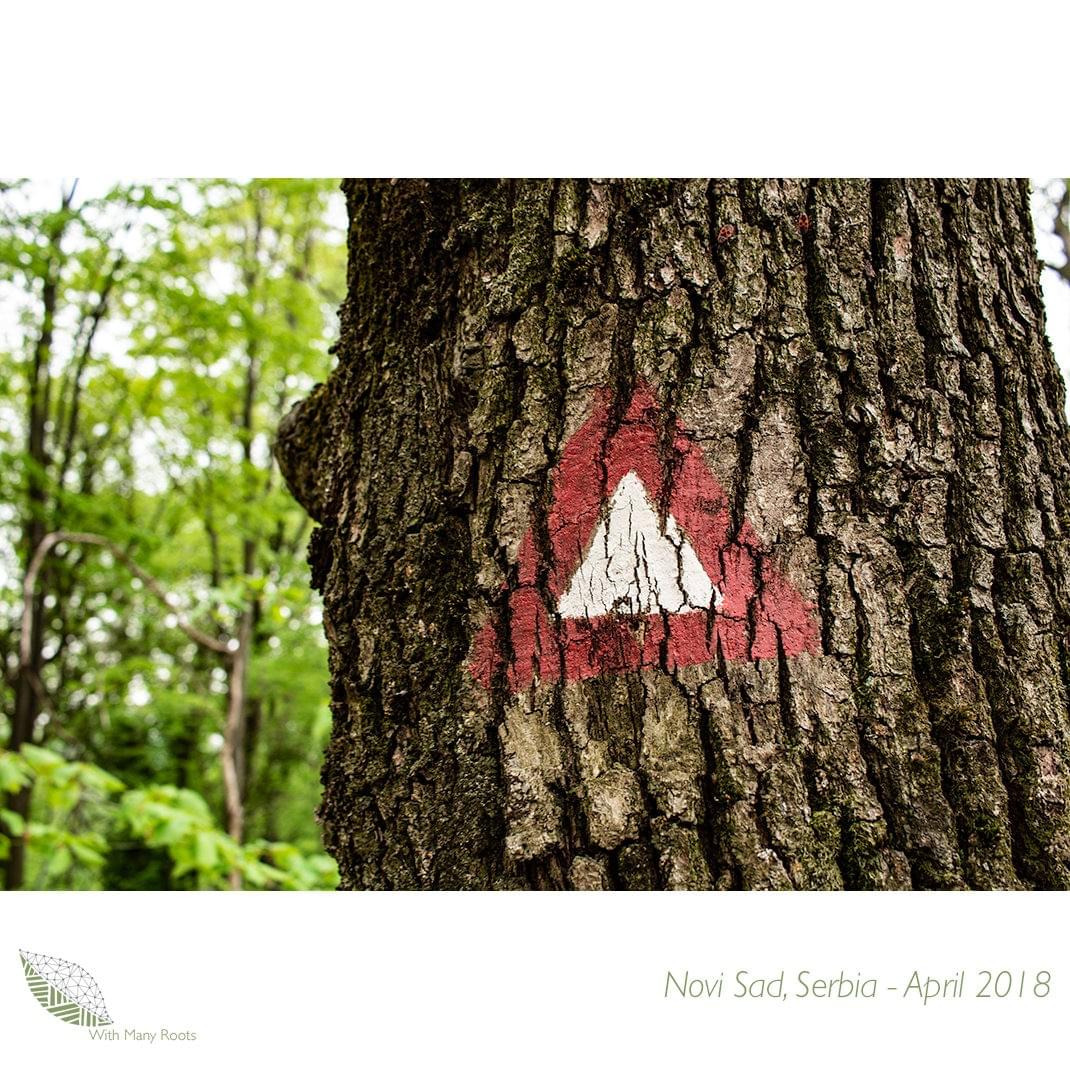 To all the folks I know, if you want to drop me a line, I'm still on the same number.
And to all the nomads I've met along the way – let me know if you're in the UK, it's my turn to host.
***
Thank you to Carolyn for reading out an excerpt of Deep Adaptation in June last year and letting me borrow a copy.
Thanks to Lindsay for the cover photo.
---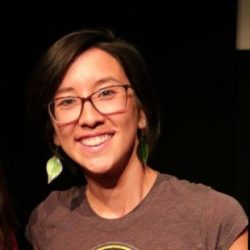 Sophia Cheng
With a decade of communications experience across the for profit and nonprofit sectors, agency and in-house, Sophia has made a habit of making 'the hard stuff' more accessible. Since 2018, she has reorientated her life around the climate crisis. She has forged her decade of communications experience into offering workshops, mentoring, blogging, and more, on the biggest issues of our time.
View all posts