Day 1 as a digital nomad
18 October 2015
Setting up the mobile office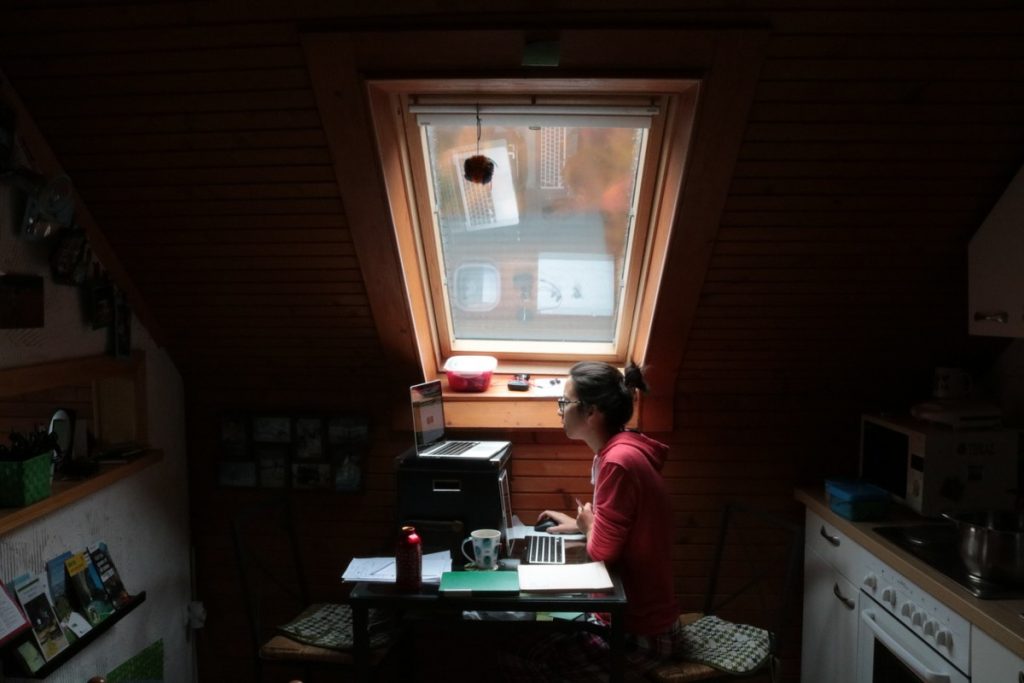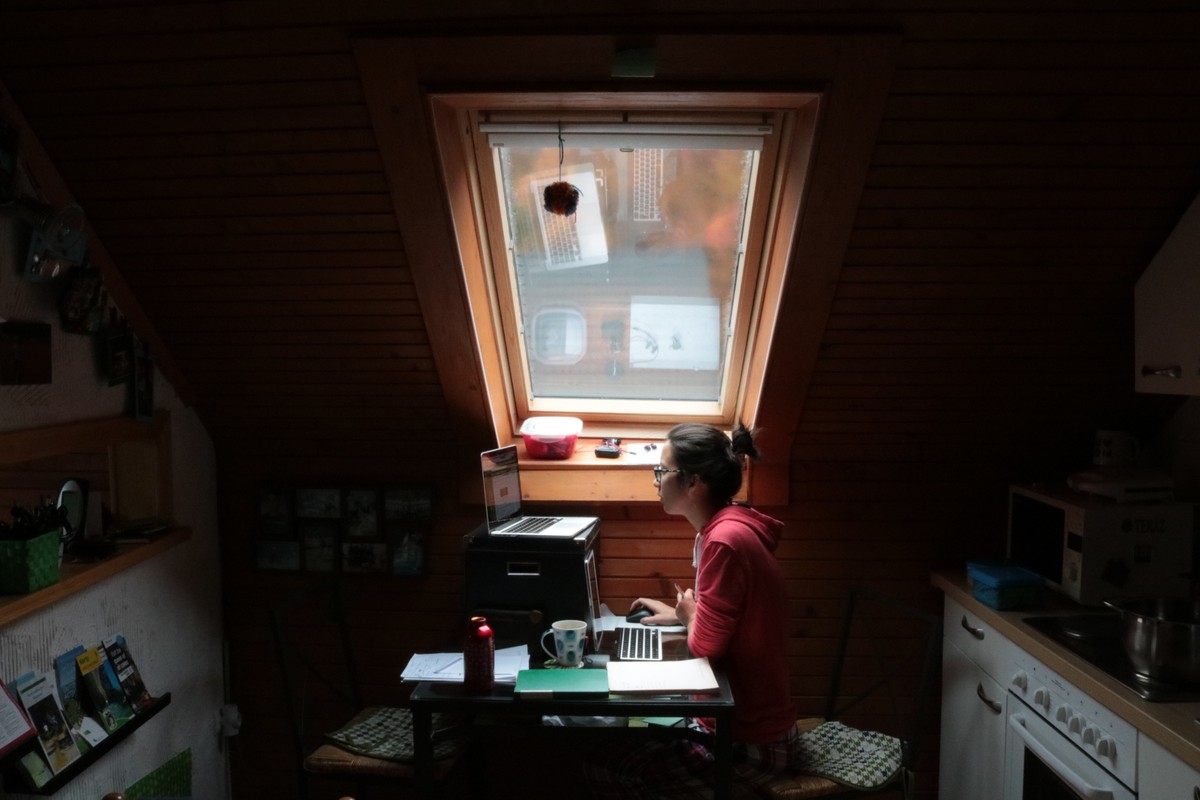 Today marks day 1 of being a digital nomad. Current abode; Slovenia. If you're anything like me, getting the setup right is key to minimising procrastination. I have set up my mobile office using the props I can find in our host's attic apartment. I thought I would share the kit I have brought along with me from the UK.
In an attempt to improve back posture I have invested in 2 Logitech bits of kit.
Bluetooth keyboard – Logitech Bluetooth Easy Switch Keyboard K811
This edition was recommended to me and after hours of research I could find nothing better on the market. Now I own it, I can say it is truly delightful to work with. Key response is really great. Apple keys work perfectly. It is synced with my Macbook but also my Samsung tablet, despite saying its configured to Apple products. I can jump between the two devices seamlessly. I am not even sure I really need to but great to know the option is available to me
Wireless mouse – Logitech Wireless Mouse M205
This was passed down to me from my brother and a quick scan tells me it's been updated with a newer model. It's invaluable.
These two pieces mean I can raise my laptop to a natural height so my neck and back are not curved over in a painful way. I am waiting for the
Roost Laptop Stand
, currently in production.
Other bits of tech I have brought along with me.
Macbook Pro 13″
A tablet – Samsung Galaxy Note® 10.1 2014 Edition
An old gift, definitely not an essential but fills some of the void as my Samsung s3 slowly dies. I will see over the next few months how useful it proves.
A smartphone – Samsung Galaxy S3 / Fairphone 2
As above, this phone is on its last legs. It can only manage minimal apps after 3 years of heavy usage. I am patiently waiting for its replacement – Fairphone 2 – currently in production. I have invested in this more ethical product as a statement against lack of transparency in supply chains and overconsumption in our society. My brand loyalty began as soon as I pre-ordered the phone and enjoy being updated on the journey of the phone's production. Of course the spec looks great for work and play too; Dual Sim, Lollipop Android OS, 8 megapixel camera. With replaceable parts. Find out more about the Fairphone here. If you're interested in finding out more about the impact of smartphone production in DRC I highly recommend this engaging TED Talk.
A wireless speaker – Bose Soundlink Mini


A gem. Once you've had one you can't go back to your laptop speaker, it's just not the same. Aux option available too. I did invest in a

dedicated case as well

.

Headphones – Bose SoundTrue™ around-ear headphones
These are like clouds on your ears. Clouds that also rain down a beautiful bass. O and handy for those Skype meetings too.
Harddrives – LaCie and Transcend
Camera – Canon EOS 750D
More about that another time.
A 4 way plug
Don't take 700 adaptors away with you. Take an extension cable and one adaptor – genius. (Have not yet encountered any electrical issues – watch this space)
So that is my kit. I have set up by the window in a small attic apartment in a national park in Slovenia.
Amazingly, the wifi out in the remote part of Slovenia I have chosen to call home for a month is fantastic. Testing it out with more than 4 devices using the same router and a 4-way, 4 country Skype call.
My 'office' tidies away in 30 seconds, turning back into a dining table. Magic.
O and did I mention the view? It's bloody fantastic.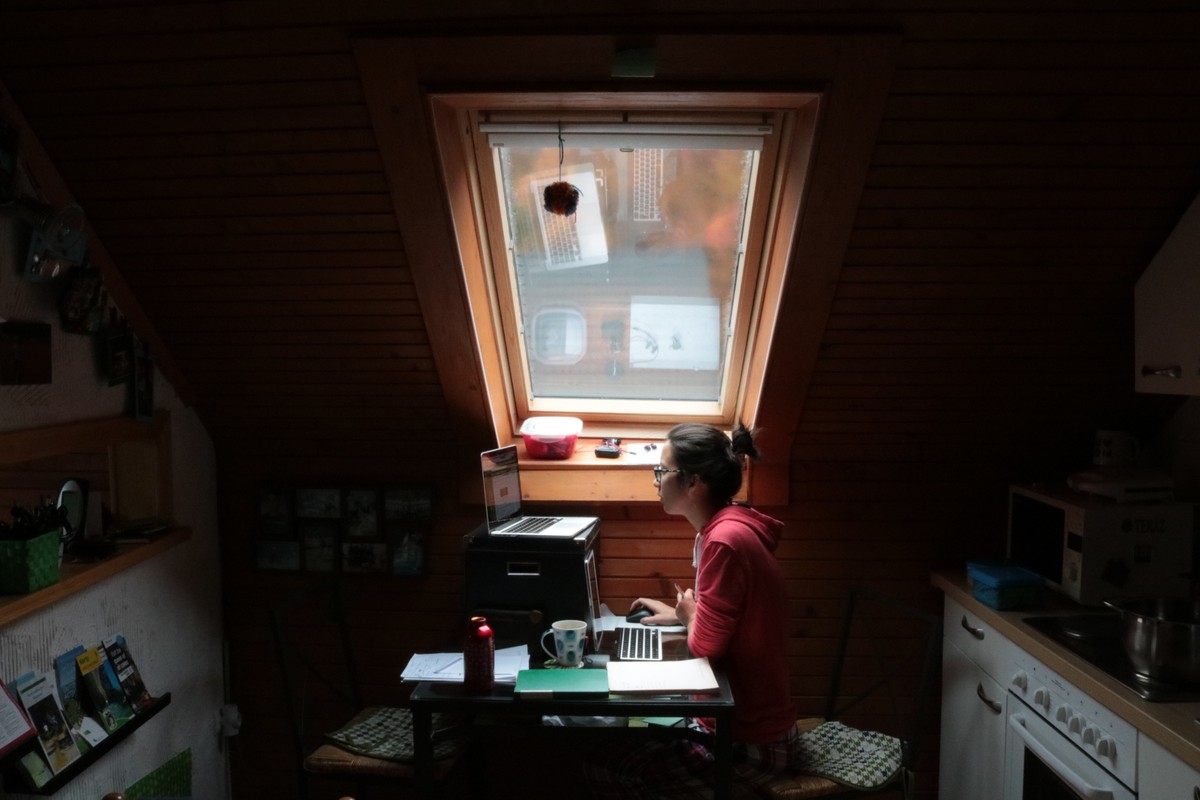 ---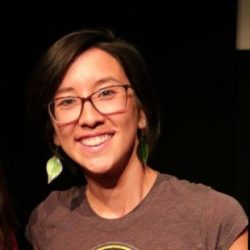 Sophia Cheng
With a decade of communications experience across the for profit and nonprofit sectors, agency and in-house, Sophia has made a habit of making 'the hard stuff' more accessible. Since 2018, she has reorientated her life around the climate crisis. She has forged her decade of communications experience into offering workshops, mentoring, blogging, and more, on the biggest issues of our time.
View all posts