Curious reducetarian faces the music
3 November 2018
An impromptu visit to Tallinn Vegan Fair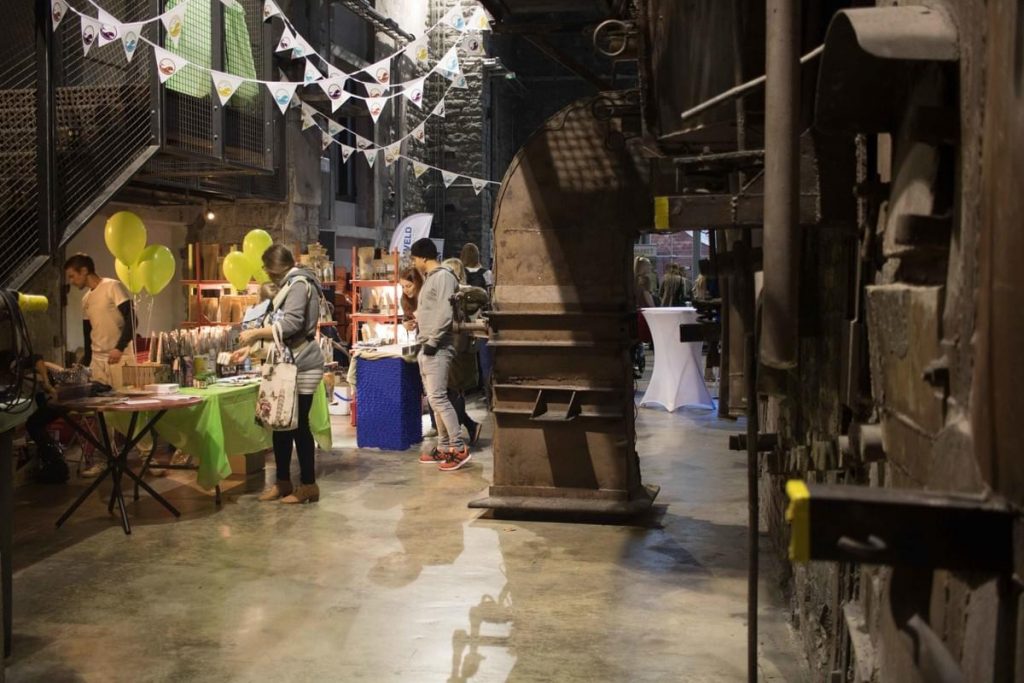 I'm not a vegan but today I attended my first vegan fair. In Tallinn, Estonia.
I've slowly been digesting the recent IPCC report that came out in October and researching how as individuals, consumers and citizens how we can reduce our individual impact on the planet. I've been implementing changes over the last three years but fail often and know I can always learn more.
This proactive reducetarian acted on her curiosity after hearing that the fair happened to be in town today..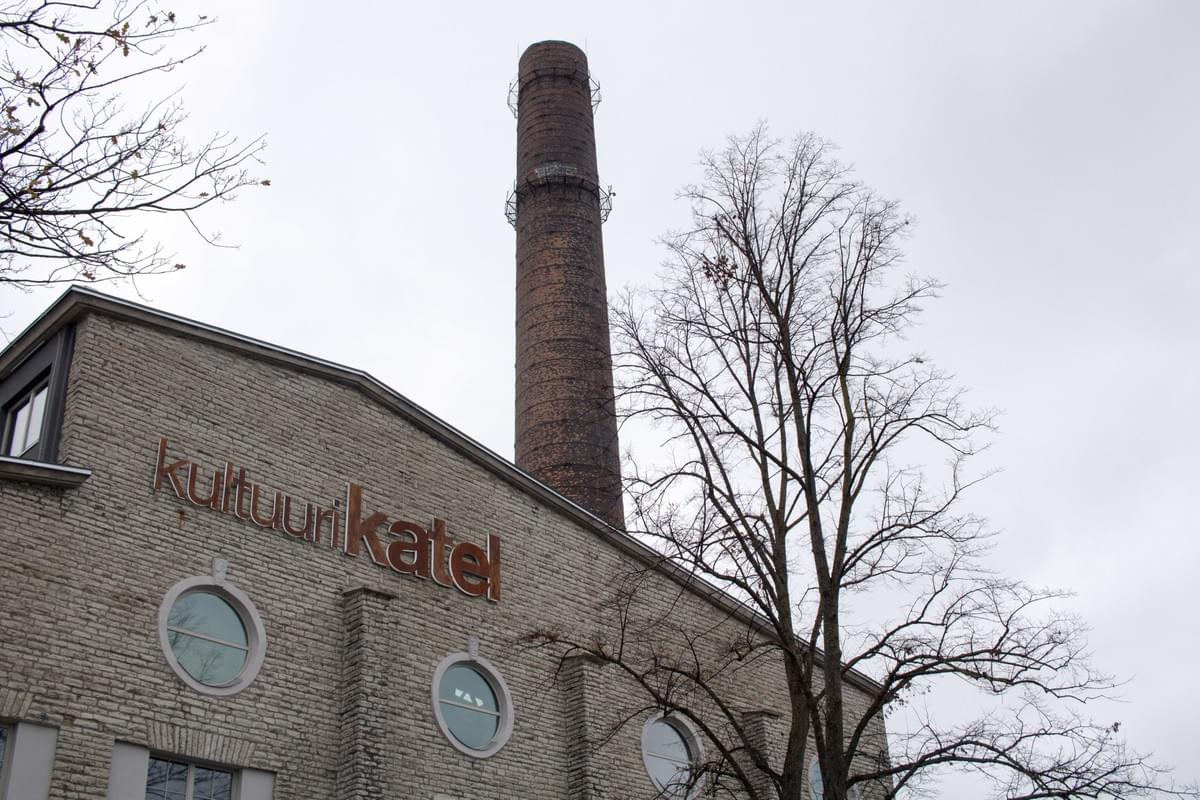 A slight history detour
A visit to the Kultuuri Katel is well worth it in its own right. An old power station from the early 20th century, fuelled by coal shipped in from England, the city of Tallinn city had electricity from summer of 1913. The plant then faced decades of difficulty, changing ownership and even changing production: from electricity to heat. Not long after Estonia gained its independence there were calls for the plant and other abandoned factories in the area to be turned into a cultural centre and renovation work eventually got underway. Finally in 2015 the Tallinn Creative Hub opened its doors to the public. Find out more about it's rich history here.
Anyway, back to the vegan fair!
I was pleasantly surprised at the scale of the fair and also how busy it was. There were five areas of stalls, ranging from alternative meat products, vegan snacks (and lots of freebies to try), Estonian products, vegan advocacy, vegan leather shoes, household items and a health a beauty section. Oh and not to mention all the yummy food available upstairs where the main stage hosted various talks and discussions.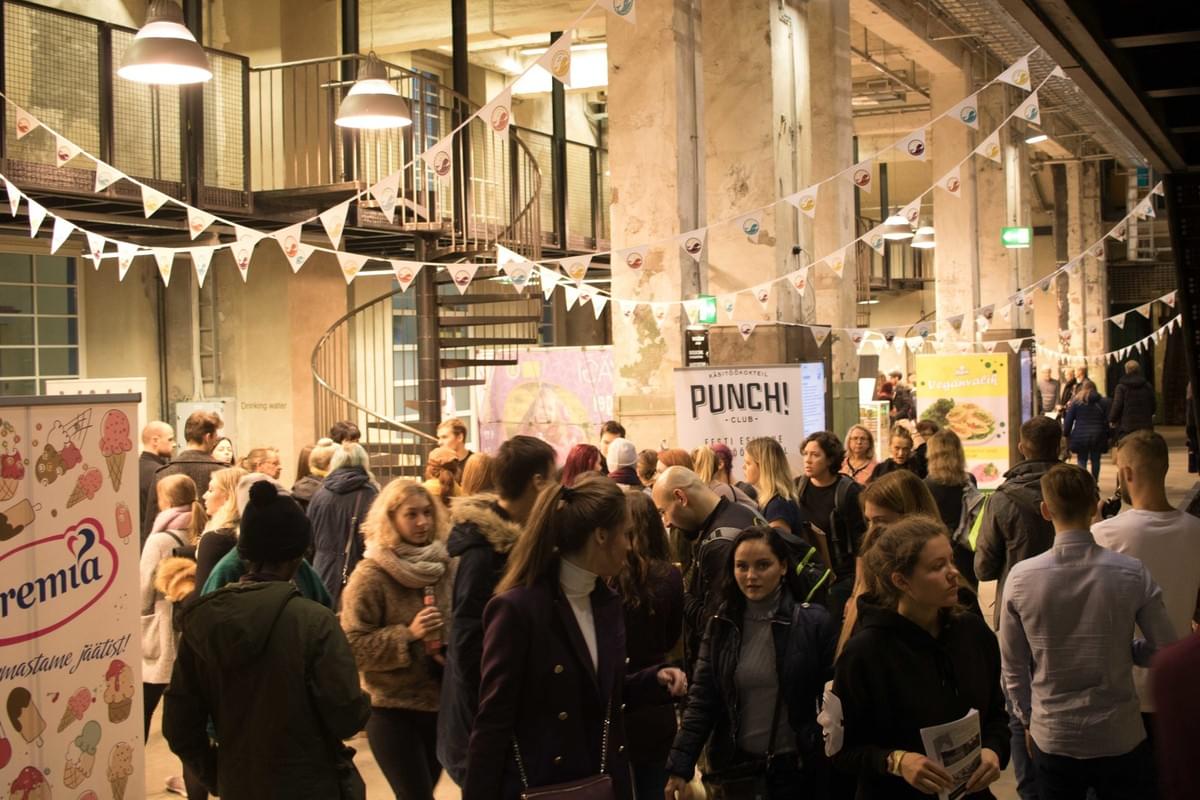 I was aiming to hear Gustaf Soderfeldt's talk – From Pig Farm to Vegan. He shared his story of growing up as a city boy with a pull to the countryside. He then set up a small scale farm, including vegetables and animals, namely pigs. He wanted to demonstrate that pigs could be treated better than the current standard of mass produced pig. His successful business and subsequent local shop selling high quality meat eventually left him feeling hollow. He talked of the need to switch off a certain part of himself as he slaughtered pig after pig. He credits youtube and early vegan vloggers as opening his eyes to a different possibility in rural Sweden. Gustaf and his wife switched to eating vegan, shut their shop and moved their farm to being fully vegan. He recalls he made enemies in those early days with his evangelism and new behaviour – at odds with many of his friends and neighbours. He now runs a fully vegan farm and highlights the need to not only address the consumers to move away from meat consumption but farmers as well.
Now just for the record, I have not watched Cowspiracy*yet*. I'm not proud of it; I haven't been brave enough to prioritise it. I knew that the food industry is a big CO2 contributor and I know meat and dairy, especially cows, were particularly bad. But that's about it.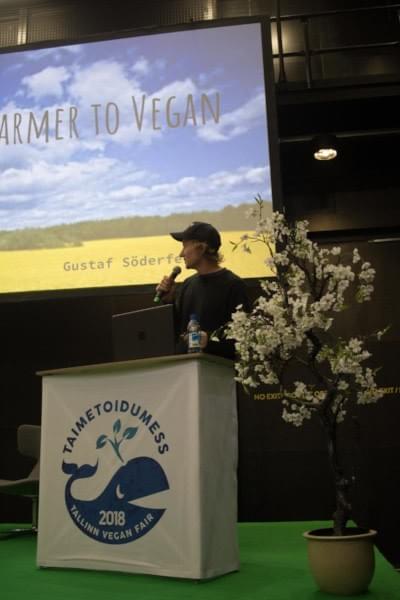 Here are some of the takeaways from Gustaf's talk that I never knew before:
99% of pigs never go outside
Only 35% of our calories on average comes from animals, 65% of it already comes from plants
So, he argues, in the face of resistance from the farming industry that 100% vegan farms would be easier than 100% organic farms
A 2009 report showed that 79% of arable land is used for animal food, as crop feed and pasture for grazing
The farming industry is highly reliant on mineral fertilisers like mined phosphorus – and it's in short supply. Estimates suggest that we have 50 years left.
Efficient technology in animal farming has peaked, in fact Gustaf argues that animals are not the best method of producing food. He calls for a shift in focus towards making fruit and vegetable farming more efficient.
Ploughing the soil releases carbon and destroys the organisms that benefit the soil and keep it rich
Vegan farms can promote biodiversity; there are 75 000 edible plants that we can eat!
Was that new for anyone else?
After dosing up on knowledge, I refuelled on a delicious beetroot patty burger and a cinnamon roll. Back to the stalls.
Estonia is often known for its tech startup scene – did you know Skype was founded here? – and more recently TransferWise and Toggl.
But they've been directing their entrepreneurial spirit to plenty of other industries as well and a few were showcased at the fair.
Click and Grow – founded by Mattias Lepp, is part of the shift towards growing your own food. Using NASA soil tech they've created a product that enables growing a range of edible leaves and vegetables in your own home. Although not present in person I spotted one of their gardens in the children's area. I was delighted to see the variety of plants there.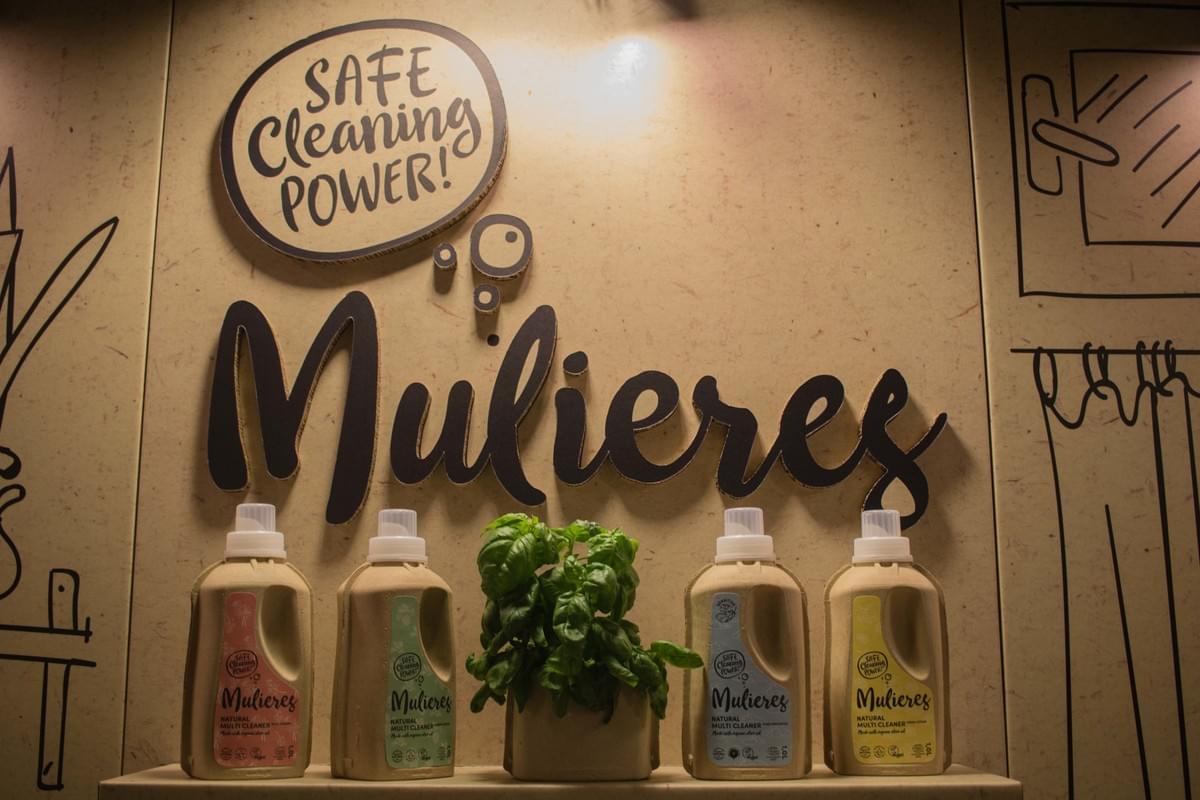 Mulieres – founded by husband and wife duo in response to their young child's allergies. Their household concentrated detergent and multipurpose cleaner is claiming to be the first all natural AND organic-certified on the market. I was also really drawn by their packaging: moulded biodegradable cardboard encasing a plastic bag – using 70% less plastic than normal – and both can be recycled. They had basil on show growing out of one of their old containers – promoting reuse before recycling!
I hope to follow up with both organisations during my stay here and find out more.
I've been curious for many years about home-growing sprouts and after spying what I thought was a multi-storey seed-sprouter in our host's house I picked up some mung bean seeds last week. I couldn't understand why there was a plug though, turns out it was a food dehydrator… fail! But now I had seeds and the idea germinating in my brain.
Happenstance should have it that I have also just finished listening to Mother's of Invention podcast, episode 5 on inspiring women tackling climate change and food. Guest of the show, Dr Vandana Shiva, among many things is an eco-activist and seed saver. She states the humble seed as "in its essence is all of the past evolution of the Earth, the evolution of human history, and the potential for future evolution." When she gives advice to those of us who don't live with access to land she very clearly says, "As earth citizens we have a duty to grow what we can, even if we are only living in an apartment building and there is only one window sill. Adopt one plant, adopt one seed and grow it."
With that thought rooted in my mind, when I passed the BioSnacky stall I handed over €4 for the jar germinator. My mung beans will sprout and the experiment starts tonight.
Among the hoard I also picked up a piece of minimalist multifunctional item of clothing made from Tencel, a new meat alternative for mince meat and some very strong local garlic.
I headed home with my belly, head and bag full. Full of nutrients, full of ideas and ready to put some of them into action. A determination to replace the last few dairy items in my diet and to watch Cowspiracy this month.
➡️
---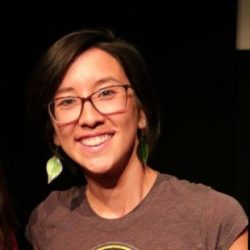 Sophia Cheng
With a decade of communications experience across the for profit and nonprofit sectors, agency and in-house, Sophia has made a habit of making 'the hard stuff' more accessible. Since 2018, she has reorientated her life around the climate crisis. She has forged her decade of communications experience into offering workshops, mentoring, blogging, and more, on the biggest issues of our time.
View all posts