BearHugs: On a mission to spread as much love as possible.
8 November 2018
Interview with Faye Savory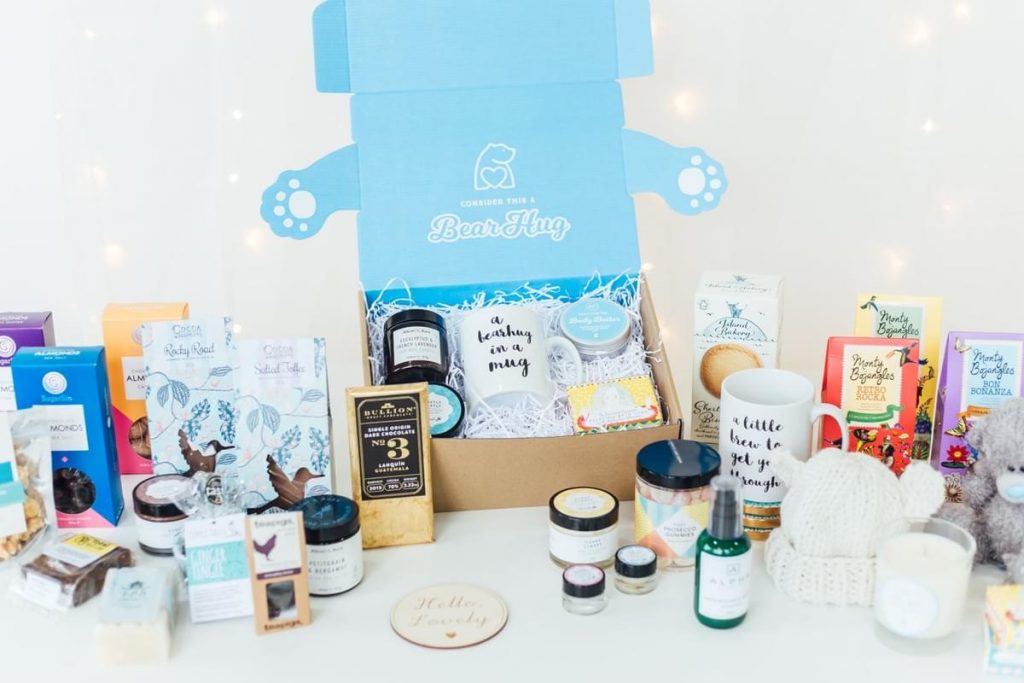 Next up in our Inspiring Activist series we speak to Faye, who may have the best job title ever, she is the Chief Sender of Hugs at BearHugs. This entrepreneurial young women founded BearHugs in 2015 following an extended illness with Lyme's Disease, She had to give up her career as a Speech and Language Therapist in the Outer Hebrides and with such little energy she became completely dependent on the kindness of others. "The idea for BearHugs first came about after I received an especially thoughtful package from a friend just when I needed it most." (Read more of Faye's words on her blog here). Slowly she began building her life back together, focusing on what was truly important to her.
Several years later, managing her health, she has regained her independence – she enrolled onto The Prince's Trust and not long later BearHugs was born. "BearHugs offers a range of gift boxes designed to deliver all the warmth and comfort of a hug when you can't be there personally". Faye promotes local businesses in her care-packs, actively recruits those managing chronic illness and all with the aim to 'spread as much love as possible', for every 50 boxes sold she donates one to a seriously ill child, or their sibling.
It's hard not to be inspired by Faye's story – we find out more about Faye's motivations and worries. Read on.
What worries you?
If you're looking there's no shortage of things to worry about in the world! I think sometimes it's important to try and find something that means a lot to you, that you can do something about, and focus on that. When I fell ill, I became aware of the very limited understanding and opportunities people with chronic illness are afforded, and always knew that if I had the opportunity I would want to try and do something about that. There are so many talented, enthusiastic people who are not afforded the opportunity to contribute in the way that they could.
What positive contributions do you make?
I like to think BearHugs makes a positive contribution in a few ways. Firstly, kindness is a core value of BearHugs. Our customers are thoughtful, compassionate people and we pride ourselves on being a company that reflects that. People sometimes send BearHugs in very difficult, sensitive situations and we have to make sure what we do is appropriate for those situations. Secondly, we have forged a partnership with the charity Post Pals, where for every fifty BearHugs sold we send a special BearHug to a seriously ill child or their sibling.
Also, as I mentioned before, being able to offer flexible working opportunities to people living with chronic illness is very important to me. This is something I have been thinking about from the start, and I'm especially excited about being able to do more of this over the coming year.
Have you had to make any sacrifices?
Yes and no. On the one hand, when I started BearHugs, I was starting again from zero. Due to my poor health I'd had to leave my dream job, and I knew I couldn't go back to regular 9-5 work. My life and lifestyle had entirely changed, which meant I was building my life from scratch again – so I didn't necessarily have to 'give up' anything to start BearHugs in the same way some people would, because the decision had already been made for me.
On the other hand, running something yourself takes constant sacrifices. You have to be very dedicated. You have to work a lot of hours for not very much money to get things going – but that's the great thing about doing something you love and believe in, it doesn't really feel like a sacrifice, it feels like what you're meant to be doing!
How do you stay motivated?
Most of the time it's not too tricky! I love BearHugs and love seeing it grow. I love putting the work in and seeing it pay off. Sometimes it can be difficult, if things don't go how you would want or if I'm exhausted and struggling to keep on top of things, but I really believe in BearHugs and want to do everything I can with it. If I'm looking for some extra inspiration, I like reading books by anyone who is trying to have a positive impact in the world. The last book i read was Leaders Eat Last by Simon Sinek.
What gives you hope?
I am constantly coming across people who are doing amazing things. Within the chronic illness community alone there are too many to name, I am constantly inspired by people like Pippa who runs Spoonie Survial Kits and Kate who runs Project Parent. There are so many people doing so much to try and help the world in so many different ways.
What is your message to the world?
Be kinder than is necessary.
---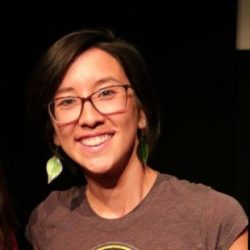 Sophia Cheng
With a decade of communications experience across the for profit and nonprofit sectors, agency and in-house, Sophia has made a habit of making 'the hard stuff' more accessible. Since 2018, she has reorientated her life around the climate crisis. She has forged her decade of communications experience into offering workshops, mentoring, blogging, and more, on the biggest issues of our time.
View all posts