Activism with a little 'a'
22 September 2021
Thoughts from a rule follower's first protest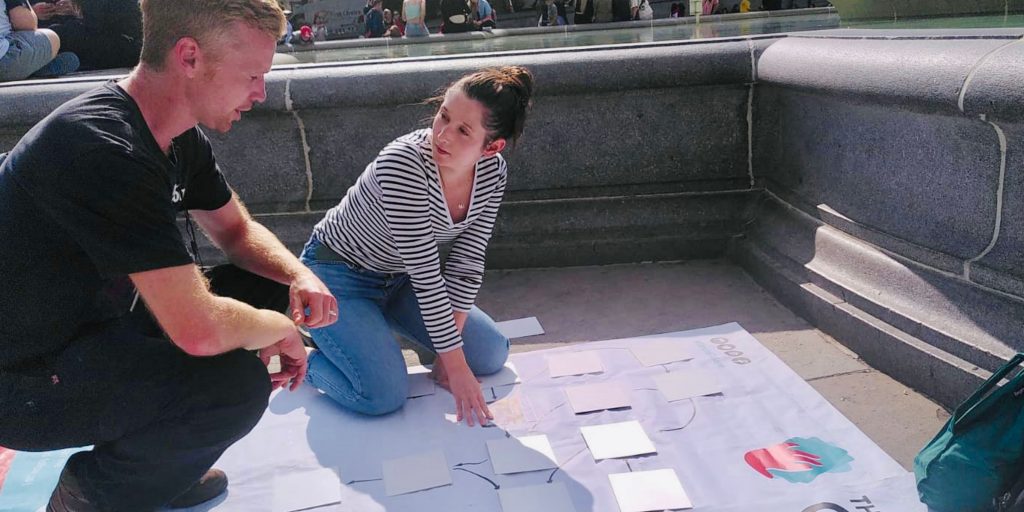 "Act with Love" are the words stamped on the pink cloth in black ink. The Pepto Bismol colored fabric is a shade of pink that color psychology would call soothing. A 1980s experiment, however, found that when prison cells were painted in the color, the initial effect was calming but once accustomed to the color inmates became more agitated than before. A fitting metaphor. It's not soothed I feel when I look at it but a mixture of hope and anger – a paradox in fabric. The square now hangs above my desk, a reminder of my closest brush yet with civil disobedience. An experience that cracked my insides wide open.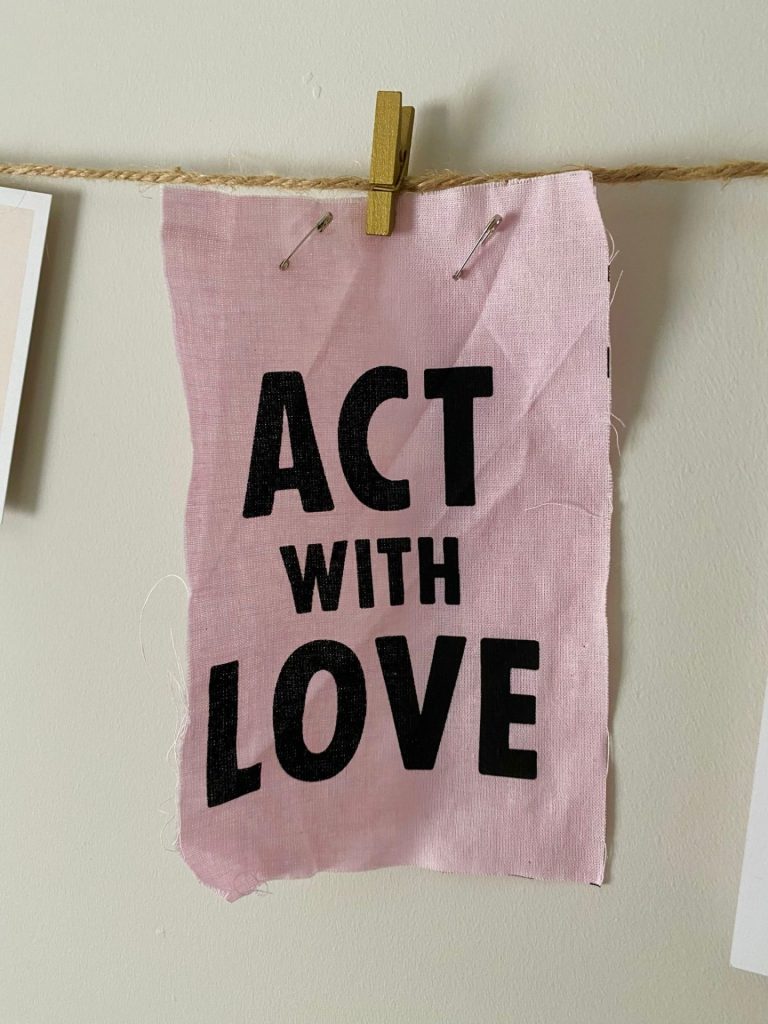 You see, I have a problem: I don't like being disobedient. I generally like rules. I'm a good girl, an A student with a preference for "right" and "wrong" answers. I like the logic of equations, step-by-step instructions, and flow charts – systems that simplify complexity. I also believe in fairness and justice so sometimes these two parts of me collide. Particularly when it comes to the climate crisis. It's very likely that this problem will require rummaging deeper and trying new things. Which explains how I ended up on a quest to figure out where I fit in all of this. Having spent most of my time in low-risk climate spaces, it was time to go outside my comfort zone and experience a protest. I've never done anything like this in my life. I realize how much privilege that statement holds. But, if this is truly an all-hands-on-deck moment, we need people of all walks showing up. So, for the curious person waiting on the sidelines, here is my breadcrumb trail.
It all started with conversations. I joined a small group of women seeking to understand the climate crisis. In a non-judgmental space, we met monthly to talk and learn about everything – from the systems that perpetuate the problem, to our individual impacts. Practicing climate conversations has been easier said than done in the past year and a half. But in this time, I felt ready to start leading conversations of my own through a workshop tool that Sophia introduced me to called Climate Fresk. These workshops have been carried out online the whole time I've facilitated them. I know, however, there's an irreplaceable richness in face-to-face conversations. Extinction Rebellion understands this too and has made conversations central to their most recent protests. So it became clear to me that this protest could be a place to practice my skills.
In the leadup to the protest, the consequences of climate change became impossible to ignore. In the last month Greece experienced horrific wildfires; London flooded; and Hurricane Ida pummeled New Orleans, bucketing rain all the way up the east coast and flooding New York subways. The IPCC said this is humanity's last chance to implement meaningful climate action.
That same day in August when the IPCC report was released, a childhood friend announced her pregnancy. Holding the hope of a new life in the same space as the stark reality of the climate crisis almost ripped my heart in two. The week of the Extinction Rebellion protests, school started back home in North Carolina. Social media filled with images of my friend's children, defiantly hopeful, going back to school after a scary and traumatic pandemic year. What traumas will they endure in the face of the climate crisis? A photo stopped me in mid-scroll. My little cousin going to kindergarten. She's all smiles, wearing a new pink unicorn backpack, wider than her body. Her brown waves are carefully plaited in two pigtails, and she's beaming with pride in one photo. In the next, she wears a mask decorated with colorful cupcake sprinkles. It is not fair that this is the world she is inheriting. She'll be a member of the class of 2034 – a year by which incredible shifts will have to have happened. Warming, floods, droughts, biodiversity loss, the decline in agricultural yields, and general suffering are already happening and will continue until 2040 at least: each 0.5 degree making a huge difference along the way. The child my friend is expecting will be 19, a young adult, by then. What world will she want to live in?
All these thoughts dart in and out of my mind as I take the train into the center of London. I am surprisingly calm. Disappointment and sadness give me clarity. I know why I am here. I drift into a dream, an alternate universe where I'm tending an organic food garden that weaves in and out of solar cells in a plot of family land in North Carolina. Mist rises off the Appalachian foothills. Startled out of my reverie by the screeching breaks of the Tube, I realize it's time to go. The walk to Trafalgar Square takes Sophia and me past the statue of Millicent Garrett Fawcett, a suffragist who believed in non-violent action. Her words "Courage calls to courage everywhere" echo on the bag Sophia carries.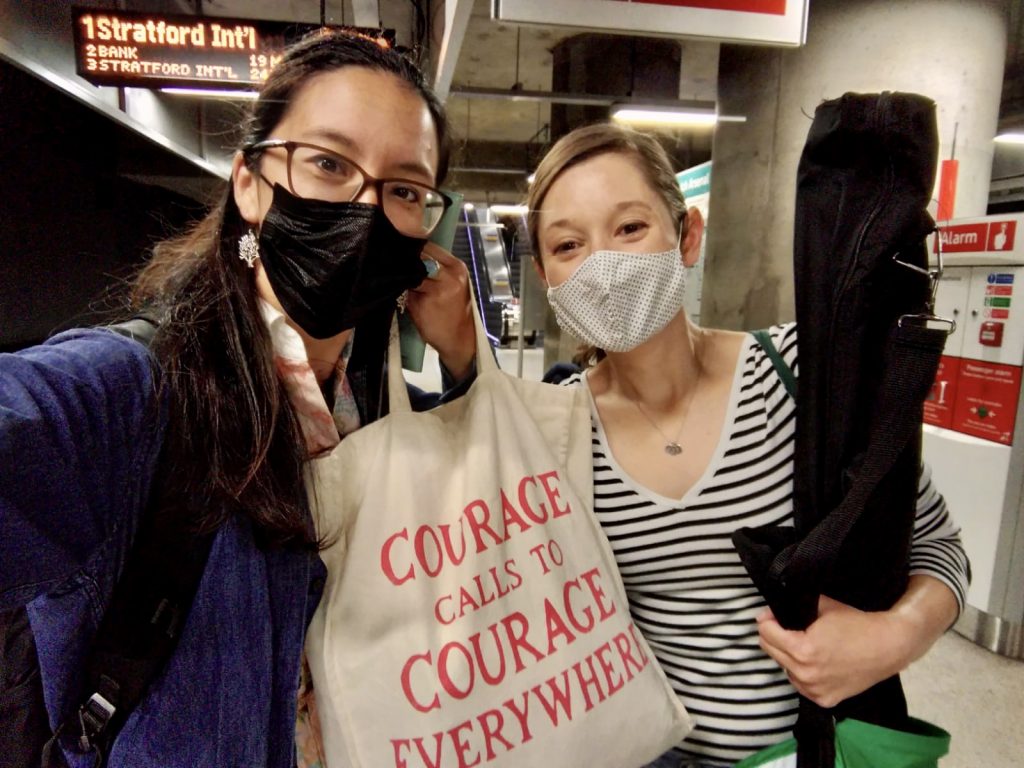 We join the opening ceremony of Extinction Rebellion. There are all walks of life here. Scientists in lab coats, health workers, parents – some with newborns, some people in costume, some of the folks you'd expect – all tie-dye and patchouli. I came as myself, no costume, no statement tee shirt, just an outfit that I'd wear any day. I was scared I might be an outsider. A costume felt safer, but this was a practice in courage. I know only one person 'like me' who has done this before, but, somehow, I fit right in. We are tied together by the same cause and it creates an immediate camaraderie. The organizers spoke of self-care and trauma release, and reminded us why we were all there. Then the drummers started. Something about a drumline tingles the bottom of my spine and rouses something ancient in my soul. The energy of the crowd ratchets up. The mass of people forms a line, an impressively coordinated organism. They take two steps to the right and just like that, they take the street. Onlookers and journalists climb a statue plinth and take photos. The energy is not angry or violent but a determined reclamation of power. It has been here all along, we just had to peel back the veil of social expectations to reveal it.
I march along the sidewalk, alternately handing out and receiving stickers. Making a donation in return for the pink "Act with love" square from a man who carried a box of fabric bits stamped with similar messages. As the procession moves up the street it flows into Covent Garden which consequently grinds to a halt with the sheer mass of bodies. Somehow in the midst, a giant pink table is produced. Young people stand on top. A woman with grey hair lies on a camping mat blocking the street we walk up. A job without much glory, she will stop traffic from entering this space and likely be arrested for it. Unsure of how the police will respond and realizing the sausage roll I scarfed down for breakfast had long since left my stomach, I take Sophia up on her offer for a break. She suggests we regroup at her favorite coffee place and soon we are popping up from the tube in a different part of London. It seems like a world away from where we've come. Do these people here have any idea what's happening in Covent Garden? Do they care? After we fill our bellies with food and a healthy dose of caffeine, we head back to Trafalgar Square. This time to roll out a version of our workshop and engage with the public.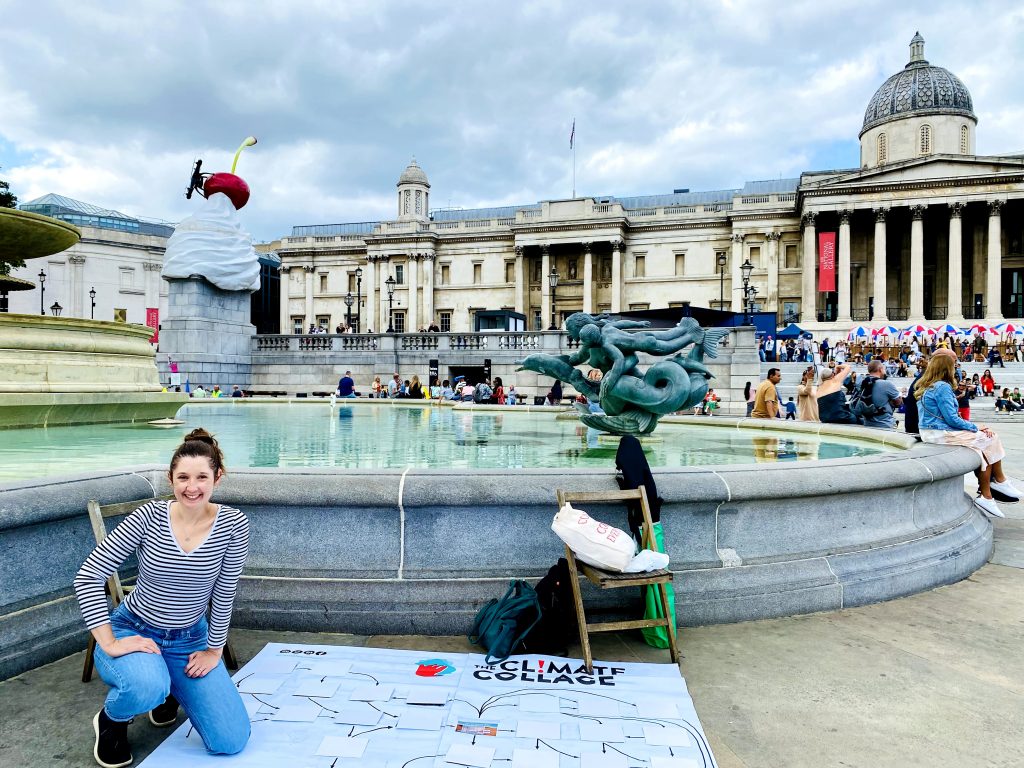 The square is much quieter than it was this morning. Tourists mill about; a few chalk drawings on the pavers remain from the morning. Engaging people takes a little practice but quickly we get the hang of it. We meet a 10-year-old girl whose knowledge and curiosity are already influencing the world around her. She makes my heart grow twice as big simply by witnessing her passion. A violinist who works in schools gets curious and shares how she wants to bring climate education to her students. An ecologist blows us away when he explains that 70% of the food on our plates relies on insects to pollinate. A dad with two teenage sons points to our display and one son leads them in for a closer look. I can sense hesitation and possibly a bit of jest in the father but he listens and participates for a few minutes. Is my presence helping the son feel validated and less alone? Has the father's mind opened a bit wider? I hope at least one and maybe both of these things are true. The experience is as satisfying as it is exhausting. As the sun sets outside my train window on the trip home, I feel validation, and I feel discomfort. Another paradox.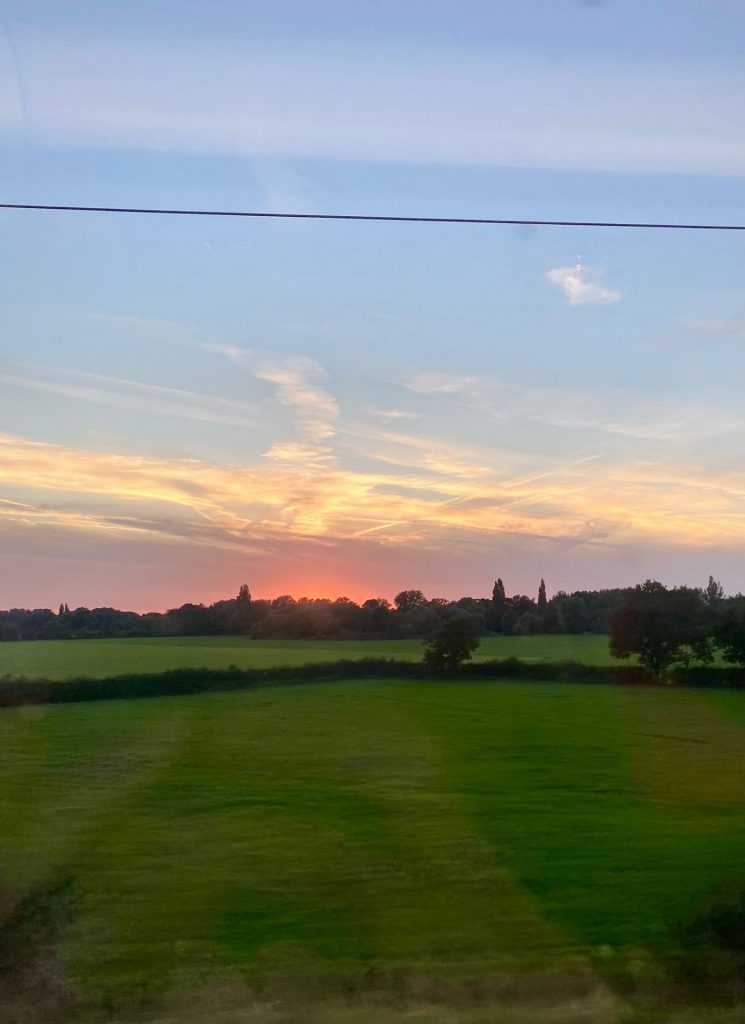 Was it enough? What is enough? A week later, I hike 14 miles into the forest. I've found driving myself to physical exhaustion surrounded by trees, rocks, slugs, and mud is a way to find relief. Not complete relief, but enough to renew focus and get clear on what's next.
Here's what I know to be true. This is an all-hands-on-deck moment and showing up – not in costume, but as my messy and imperfect self is exactly what is called for. I'm risk-averse, cautious, and don't take decisions like this lightly. But there is a generation of little girls, of whom I see reflections of myself, that need me. An entire generation is inheriting the broken systems of their ancestors. And that's why as an adult, with more power and agency, it feels like my duty to work now. To be a good ancestor. To show up with and for them. For all of us. How I show up is exactly what I'm figuring out how to do.
---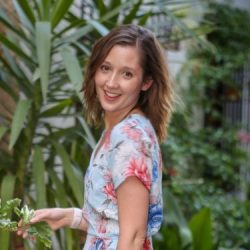 Allison Whitaker
USA
Allison is a workshop facilitator and marketer who has historically consumed more fiction than she writes. She's attempting to change that (and the world) by using her powers for good. An American by birth and traveler by heart.
View all posts