Get to grips with the climate science: Climate Fresk – Community Edition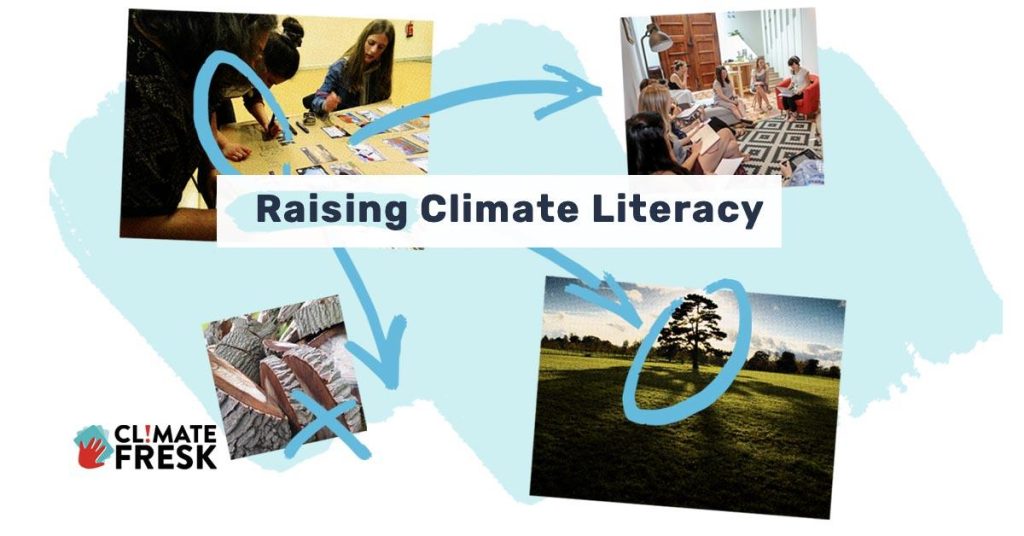 Understanding climate science is hard but it's important we get to grips with it, the Climate Fresk turns climate science into a game.
Understanding climate science is hard but it's important we get to grips with it, the Climate Fresk (formerly known as Climate Collage) turns climate science into a game.
About this Event
🤔 Why is there a £5 deposit ? TLDR: After months of trying freebies, we politely ask that time-wasters need not apply. Same goes for climate deniers or delayers.
Full answer:👇 scroll down
Join an online interactive workshop to look at in more detail, learn together and challenge our assumptions.
👉🏽 Do you know how climate change affects your business now and in the future?
👉🏽 Would your climate change communications benefit from a firm grounding knowledge of climate science?
👉🏽 Your council has declared a Climate Emergency, so what does that mean?
The Climate Fresk turns climate science into a game, more than a million people have played it worldwide.
Group size is limited to 6 people online | Workshop is 3 hours with a break in the middle.
At the end of the workshop, you will have
A clearer understanding of the cause and effect of the climate science
A visual overview of the interconnectedness
Test your own knowledge and assumptions
PDF output of your group work and a URL you can keep coming back to for reference
Requirements of participants: Zoom and being comfortable with a computer (we will be using an online collaboration tool)
What others have said
"The facilitator had an amazing ability to engage us all in a challenging subject in an enjoyable and informative way. She was knowledgeable, friendly and ensured that no one was left out! I would highly recommend!" Jo, UK
"I wanted to thank YOU again for the amazing event you hosted yesterday! It truly opened up my eyes on climate change and made me learn so much, I'm so grateful for you putting this together" 🙌 Ines, Australia
"Do it do it do it! It was brilliant, peeps – a superb way of communicating, of provoking inquiry, and of triggering discussion. The facilitator was really good at letting us get stuck in but helping us through when we got stuck. We brought the extra challenge of "someone outside of the age range" and she supported him brilliantly too." Kara, UK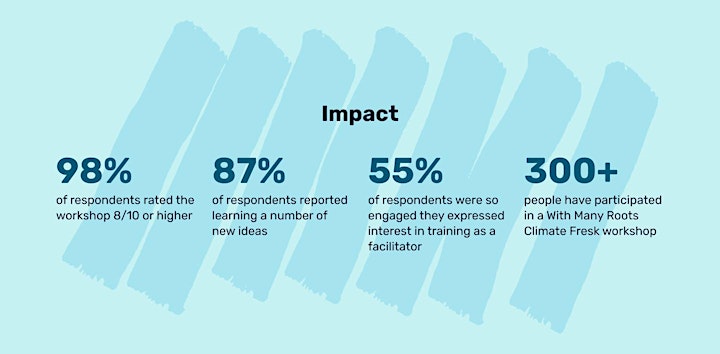 Like detail?
Climate Fresk is a French-based NGO, with the aim to make climate science more accessible using graphs and data from the UN's climate scientists, the IPCC*. The Climate Fresk is sponsored by Valérie Masson-Delmotte, Co-Chair of the IPCC working group I.
You will work as a team to find the cause & effect relationships between the 42 cards. Collectively, together you will build a collage explaining climate change.
Is there a cost?
It's £5 deposit to reserve your spot. The small number of spaces is limited to bring about great discussion but when we offered community workshops for free folks didn't show up, taking away from the experience of those who did show up. These community workshops are subsidised, our main objective is to reach as many people as possible. If you want to come but the fee is a barrier, email us and we will work with you. There is no obligation to pay any more. We are however building a sustainable business so you will be invited to top up what you think it's worth, if you can, at the end of the workshop – via Paypal.
Suggested amount is £20 / $35 for individuals.
Caveat: These sessions are aimed at curious individuals. If you are joining us in a professional capacity we ask that you make a financial contribution to recognise the value being offered here. Suggested amount is £60/$75 + tax and we can issue you with an invoice.
PLEASE NOTE: We do not issue refunds for reservation fees. You are welcome to move your ticket to another date or to another community workshop.
Want to join as a group?
We offer bespoke workshops for teams at times convenient for you. Book a call.
We charge a corporate rate that allows me to run more free workshops for grassroots groups. Ten percent gets donated back to Climate Interactive, and as a business, we donate 10% of our profit to charitable organisations as part of the Giving What You Can Pledge.
Find out more about the business at With Many Roots